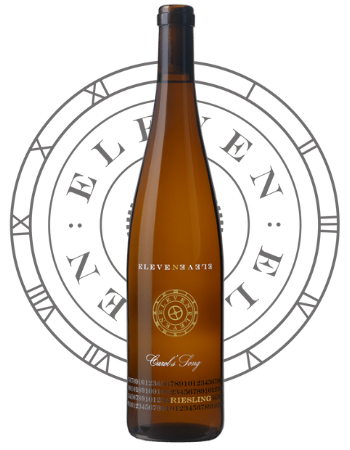 2018 Destin Estate Carol's Song Riesling
Destin Vineyard, Oak Knoll District, Napa Valley
Contact Our Hospitality Team To Purchase
Wine Specs
Aging
Neutral French Oak – Stainless (3 mo)
Bottling Date
June 20, 2019
Wine Profile
Tasting Notes
Our dry Riesling maintains its bright natural acidity, refreshing aromas and delicate flavors of citrus zest, wet river rocks, and gardenias. This delicate wine is an enchanting and uplifting experience that will delight your senses.
Vineyard Notes
Similar to the steep slopes of Riesling vineyards located high above Germany's famed Mosel River, these two new blocks enjoy the cooling effect brought by the proximity of the river.
Winemaker Notes
"Riesling is one of the noblest of varieties. It is such a pleasure to work with and meld into something quite beautiful. This is the first Riesling I've made and could not be happier. I'm excited for the future of this planting at Destin and we are most certainly blessed with countless wonderful vintages to come. Sincere thanks to Carol for being the voice behind planting this varietal." - Kirk Venge, Winemaker
Food Pairing Notes
Riesling is unique because it pairs well with many dishes that other varietals do not. This deliciously delicate wine shines alongside lighter fare such as fresh Mango and Seafood Salad It also holds its own when paired with heartier cuisine such as Carol's favorite "Yeghents (Pilaf) served with Chicken," a savory one-pot Armenian dish enlivened by a broth of spices, onions, dried fruits, and fresh herbs.