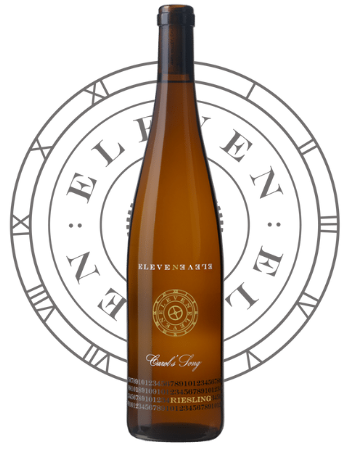 2019 Destin Estate Carol's Song Riesling
Destin Vineyard, Oak Knoll District, Napa Valley
In this moment you will understand that first is not always best. As vines mature their expressiveness grows and the second vintage of our Estate Riesling is the perfect example. Named after one of our founders, Carol Vassiliadis, who is a lover of music and the arts. This wine is perfect for those moments that bring music to your heart.
Contact Our Hospitality Team To Purchase
Wine Specs
Harvest Date
August 30, 2019
Aging
Neutral French Oak – Stainless (3 mo)
Fermentation
Stainless steel
Bottling Date
February 20, 2020
Wine Profile
Tasting Notes
This dry Riesling starts with exuberant aromas of orange peel and dried apricot. The mouthwatering acidity is matched with lively flavors of fresh-squeezed lemonade and citrus zest. This delicate wine, with an abundant mouthfeel, is an enchanting and uplifting experience that will delight your senses.
Vineyard Notes
Perched above the banks of the Napa River is our incredible Destin Vineyard. Home to our Riesling vineyards this location emulates the steep slopes of Riesling vineyards located high above Germany's famed Mosel River. This new block enjoys the cooling effect brought by the proximity of the river and trees that line the property.
Winemaker Notes
"Destin Vineyard in it's third year is showing incredible stride with producing a world class dry Riesling! The site has all the great elements of perfect terroir for this noble grape. The gravel soils with just the right percentage of silt and clay, cool microclimate and we've planted the right clone and rootstock to communicate that into a really special wine. I love the racy freshness and tropical layers this wine possesses. The clean feel it leaves you with is so satisfying and commands a revisit!"
Food Pairing Notes
Riesling is unique because it pairs well with many dishes that other varietals do not. This deliciously delicate wine shines alongside lighter fare such as fresh Mango and Seafood Salad. It also holds its own when paired with heartier cuisine such as Carol's favorite "Yeghents (Pilaf) served with Chicken," a savory one-pot Armenian dish enlivened by a broth of spices, onions, dried fruits, and fresh herbs.