April 20, 2020 | Ellie Anest
Eleven Eleven "Eat What You Watch" Series: Our Favorite Wine, Food, and Movie Pairings Part 4
We love a good wine and food pairing here at Eleven Eleven, and one of our team's favorite cookbooks, Eat What You Watch, takes it one step further by adding a fitting movie to each pairing. While you're safe indoors, continue to pick up a little inspiration for your next wine and food pairing and see Bob's choice below! Did you miss parts 1, 2, and 3 where we featured Holly, Jordan, and Joy's pairings? If so, check them out, here.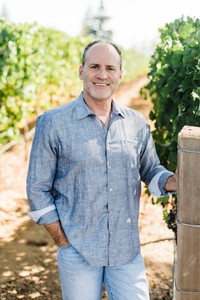 The pairing: Zinfandel and Fried Chicken with Corn on the Cob
The movie: What About Bob?
Bob is a beloved part-time Wine Educator of ours, and we took this opportunity to choose this pairing on his behalf because we just couldn't resist!
In the movie What About Bob?, Bob Wiley - a character only Bill Murray could pull off - is the endearingly unstable patient of Dr. Leo Marvin. Their doctor-patient relationship is perfectly encapsulated during a memorable family dinner scene at Dr. Marvin's house, wherein Bob's enthusiastic adulation of fried chicken and corn sends Dr. Marvin over the edge.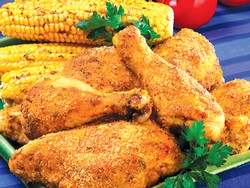 We all love this fried chicken and corn on the cob recipe with our 2017 Moss Creek Old Vine Zinfandel because this wine has both sweet and peppery characteristics on the palate with just a touch of tannin. It's a very versatile wine that accents the hints of spice and herbs in the batter of the fried chicken, and the sweetness of the corn. It's the perfect combination for enjoying a quiet evening at home watching this film.
Stay tuned for next week's installation of our "Eat What You Watch" series, where another team member will share their favorite pairing. We hope this inspires you to Make Your Moment® and research some new and fun pairings you haven't tried before. Share your creation with us on Instagram by tagging us @11.11.wines. Bon appétit!
Comments
Commenting has been turned off.
We love to share our moments!
Sign-up for our Newsletter and be the first to learn about our new releases, upcoming events, winery news and more. The best way to keep in touch is to sign up.