Our beautiful 2019 Destin Vineyard Estate Rosé of Syrah is here! We're so excited about this beautiful new vintage, and we wanted to take this opportunity to share the backstory of this ever-popular Eleven Eleven wine with you.
We began making wine in 2012 with Chardonnay, Pinot Noir, Syrah, and Cabernet Sauvignon. Going into our sophomore year we added our Rosé of Syrah, followed by the first vintage of our Sauvignon Blanc in 2014.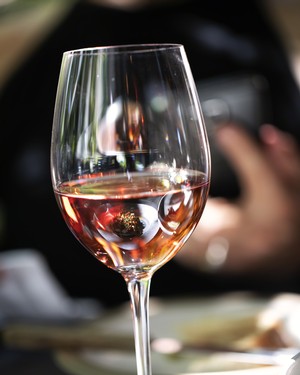 We've been producing the Rosé since 2013, and the Syrah grapes we use for this wine are from our very own Destin Vineyard located in Oak Knoll District of the Napa Valley. We chose these grapes mainly because we're
fortunate enough to have a high-quality Syrah vineyard. It's not only a unique varietal that boasts great acidity and balance, but we also have an affinity for French-style Rosé as one of our co-founders, Aurelien Roulin, is from France and this is one of his Mother's favorites. This varietal is quintessentially French, and we felt like it couldn't be a more perfect fit!
Select vineyard rows are farmed specifically for this production of this Rosé to ensure a balance between acidity, aromatics, and color. Whole clusters are pressed gently to the perfect pale pink hue followed by a cold and long fermentation to lock in the delicate aromatics. We harvest the Syrah fruit early with the intention of producing our Rosé wine. Harvesting early means the grapes are picked at a lower sugar content, which is then fully fermented resulting in a light, acidic and dry Provence-style Rosé.
This wine boasts a nose of rose water, citrus, and white flowers, while layered underneath are hints of strawberry, melon, and rhubarb. This complex bouquet leads to a palate of sprightly acidity and a salty minerality, followed by a lovely array of orange zest and white cherry. Tank-fermented and aged for two months in neutral oak, being from 100% Syrah grapes it's a bright, bold expression of the Napa Valley.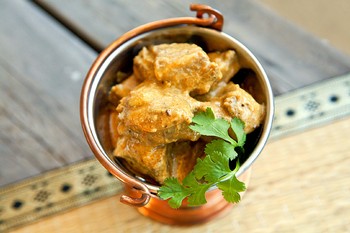 To accompany this vivacious wine, our Rosé has the potential to pair with a variety of dishes. Perhaps the most classic of choices are Rosé and oysters, but if you're looking for a kick, it also pairs beautifully with Indian cuisine with a cream-focused sauce. This is because the fats in the cream absorb and diffuse the high level of spice, bringing the focus to the texture in the slow-cooked meats. We particularly love a lamb korma or tikka masala. If you prefer a more hearty option to enjoy on a rainy day or cool evening at home, for example, lobster bisque complements this wine perfectly because it's a little more full-bodied than white wine and the crisp acidity accents the lobster.
Wherever you enjoy our Rosé, we hope you find it brings you a sense of joy and reminds you of hot beach days with friends, quiet moments stolen away for yourself, or afternoon picnics paired with your favorite summer fare.
We love to share our moments!
Sign-up for our Newsletter and be the first to learn about our new releases, upcoming events, winery news and more. The best way to keep in touch is to sign up.