With a new season comes exceptional new wines – one of which is brand new to our collection! With the especially chilly weather most of the country is experiencing, there's nothing we love more than curling up on the couch with close friends and family, a good movie, and sipping on a hearty glass of red wine.
But, don't get us wrong – these can be savored year-round! These wines warm our hearts and bellies with every sip, and whether enjoyed on their own or with your favorite fare, we're excited to highlight our three new spring releases. Want early access to our new releases, too? Explore Club 11:11 to learn more about how you can access our new wines before they're released.

2018 X∙I Cabernet Sauvignon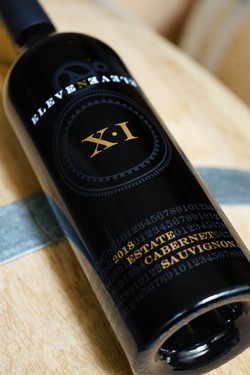 We can't help but begin this feature and introduction of a new wine by highlighting the thoughts of our Winemaker, Kirk Venge. He says of the X•I, "I haven't been this excited about unveiling a new wine in years. Finally, the secret is out! A true five varietal Estate Bordeaux Blend. Having the viticulture at your fingers to guide each of these plantings with just the right inputs and be blessed with a nearly perfect vintage like 2018 was a combination for success. I love the dark fruit and young, tightly laced tannin feel. As young as these plantings are, I predict outstanding things in future years stemming from this, the X•I inaugural release!"
Predominantly Cabernet Sauvignon, the 2018 X∙I Cabernet Sauvignon is a mélange of the five Bordeaux varietals giving this youthful blend depth and complexity, including Cabernet Sauvignon, Cabernet Franc, Merlot, Petit Verdot, and Malbec.
In 2014 and 2015, we planted the 11:11 and Destin Vineyards with young graftings of Cabernet Sauvignon, Merlot, Malbec, Petit Verdot, and Cabernet Franc. For the inaugural harvest of these grapes, Mother Nature delivered more than expected. The growing season was ideal – long and slow, resulting in an abundant harvest.
Tasting Notes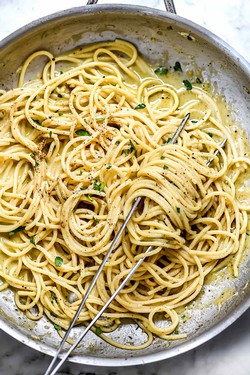 With aromas of dark plums and blackberries, hints of graphite and black olive round out the nose, giving this powerhouse a perceived maturity. The palate commands attention with layers of cacao, raspberry, cinnamon, and nutmeg, followed by a hint of white pepper. This wine is approachable yet formidable with all the heft and structure needed to age. Whether poured to stand-alone or paired with a flavorful meal, this wine is an occasion in and of itself!
Food Pairing
This young, bold wine will pair well with a classic ribeye or Santa Maria tri-tip. For something interesting, try it with a truffle cacio e pepe or a cacao rubbed pork chop. To finish your meal, a baked apple crisp drizzled with caramel is sure to excite your taste buds.

2018 Laki's Vineyard Cabernet Sauvignon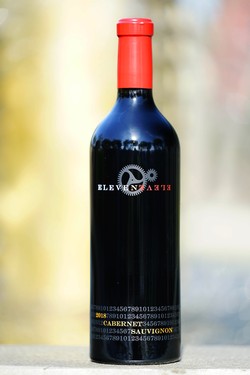 Our oldest estate Cabernet Sauvignon, our 2018 Laki's Vineyard Cabernet Sauvignon is the perfect complement to any small gathering where an elevated and truly stunning wine is needed. With each vintage, we look to perfect this wine that started it all for us in 2012.
Tasting Notes
For the 2018 vintage, we were again able to extend barrel aging to 23 months to increase depth. The aromatics emit layers on the nose, the most prominent being lush red and black fruit with refined aromas of leather, cassis, and rose petal. That refinement carries through to the palate, where it showcases flavors of ripe plum and black currant.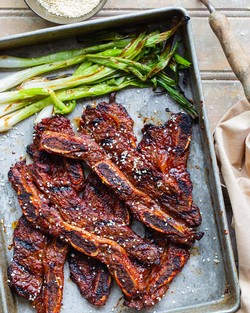 As you dive deeper, these fruit qualities are matched with bitter dark chocolate and coffee. This wine is beautiful to enjoy now, but also age-worthy and drinkable in 10 years. Whenever you decide to open this bottle, it's sure to be the quintessential time to Make Your Moment®!
Food Pairing
This classic example of premium Napa Cabernet Sauvignon will pair well with the hefty dishes we all love to indulge in from time to time. The intricacy of the palate makes it a great pair to Korean Short Ribs with a sweet glaze, duck molé, or polenta with a spicy tomato sauce.

2018 Destin Estate Syrah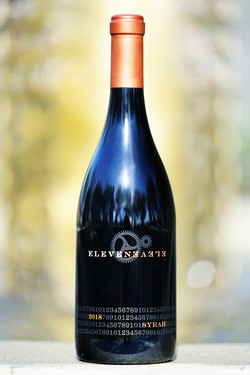 Our 2018 Destin Vineyard Estate Syrah flourished, as did many vineyards in 2018, and we were blessed with a bountiful and beautiful crop. This dynamic wine is the perfect combination of Old and New world.
Tasting Notes
The nose of this wine is aromatically bold with a complex palate rich in flavors and texture. The journey starts with an eye-catching deep ruby color.
By allowing the wine a moment to express itself and breathe, a powerful bouquet unfolds chock-full of blackberries, toffee, spice, and white pepper. This is followed by hints of bacon fat, tobacco, and graphite. The bold, lengthy finish highlights fine acidity and youthful tannins for a perfect finale. You're sure to win the hearts and palates of anyone you share this with!
Food Pairing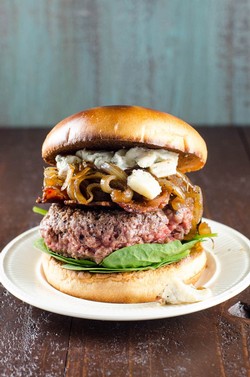 Our Estate Syrah is full-bodied, structured, and dark with bold, uncompromising fruit and pepper notes. This makes it the ideal pairing for rich meats and grilled foods. For something simple, enjoy it with your favorite BBQ recipe or a blue cheese burger with caramelized onions and bacon. For a more adventurous pairing, try a curry lentil soup as the hints of spice will complement the gentle heat of the curry. To top off the night, finish with peanut butter and chocolate ice cream!
We hope you savor these new releases as much as we do, and be sure to share your experience on Facebook and Instagram! If red wines don't suit your palate, make sure to browse our collection of white wines that are sure to please this spring!
We love to share our moments!
Sign-up for our Newsletter and be the first to learn about our new releases, upcoming events, winery news and more. The best way to keep in touch is to sign up.