We all know how much pressure revolves around Valentine's Day—finding the perfect gift, cooking the perfect meal, spending it with the perfect person, the list goes on. However, if you ask us, it all comes down to setting the perfect musical mood and everything else will fall into place. But where to start?
When it comes to celebrating February 14th with the one you love, it's really the atmosphere that will spark the intimacy and start the night off right. And there's nothing like putting on a groovy song and opening a bottle of delectable wine to simply, yet successfully create the perfect romantic ambiance.
We've rounded up the best love songs we could find, from beloved classic anthems to heartwarming modern tunes, and paired them with our elegant current release wines—compiling a great how-to guide to help you make the most of this celebratory day of love.
Make Your Moment® this Valentine's Day with Eleven Eleven Wines!
'I'VE GOT YOU UNDER MY SKIN' - LADY GAGA, TONY BENNETT + 2018 X•I CABERNET SAUVIGNON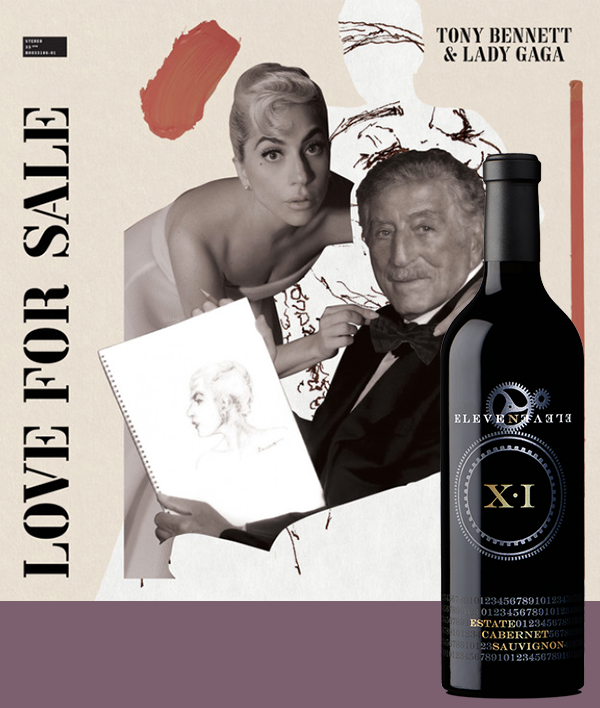 A perfectly unique intersection of past and present, this show-stopping duet will take center stage and set all the right moods for your romantic evening. Enjoy the classic Tony Bennett with the contemporary Lady Gaga with a glass of 2018 X•I Cabernet Sauvignon for a youthful yet legendary experience all around that you'll want to play on repeat all night long.
'At Last' by Etta James + 2018 LAKI'S ESTATE CABERNET SAUVIGNON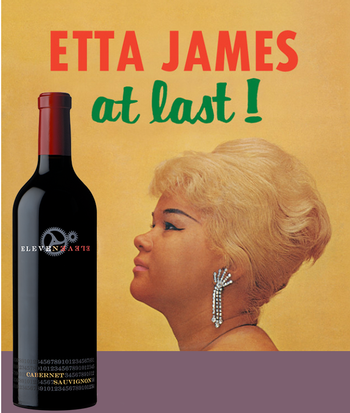 Now, this is a classic you just can't resist putting on your playlist for the evening. Soulful and deep, let Etta sing you and your partner to a sweet bliss sure to last far past the 14th. Equally full in depth and complexity—and finding its voice for years to come—our 2018 Laki's Estate Cabernet Sauvignon should be your go-to pairing with this melody. Sit back, relax, and sulk into your ignited senses.
'Love On Top' by Beyoncé + 2020 DESTIN ESTATE CAROL'S SONG RIESLING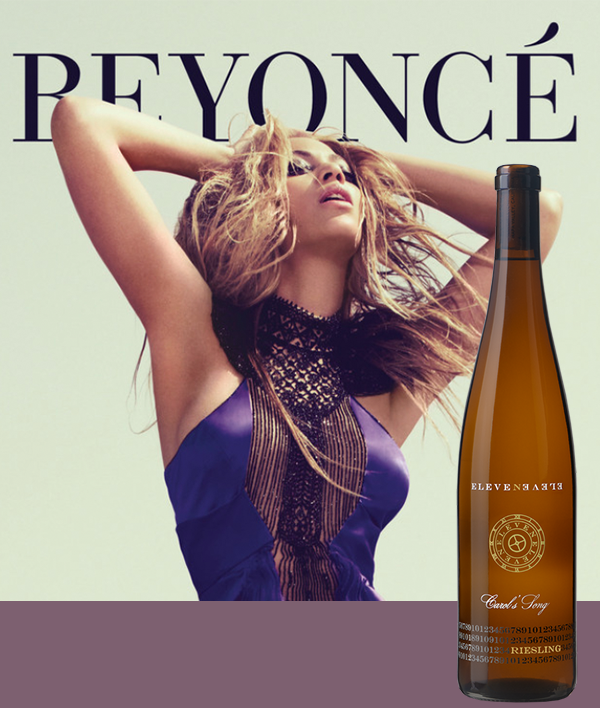 You're sure going to want to "bring the beat in" with this hit song… but have no fear—Beyoncé is here! Whether it's with a romantic partner or close friends, 'Love
On Top' is the perfect tune to get you dancing your hearts out this Valentine's Day. To round out your evening full of light-hearted fun, pour yourself a glass of our 2020 Destin Estate Carol's Song Riesling, and you'll be singing through the roof!
'ALL OF ME' BY JOHN LEGEND + 2017 LATE HARVEST ZINFANDEL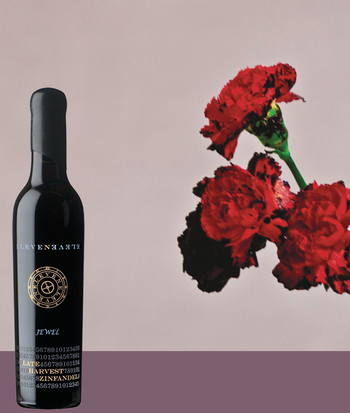 Hoping for some elegance and sophistication for your Valentine's Day? Look no further than the soothing and sensual voice of John Legend to bring your night to its fullest romantic potential. Dim the lights, light the candles, and celebrate the special "jewel" in your life with 'All of Me' paired with our silky dessert wine: 2017 "Jewel" Late Harvest Zinfandel.
'L-O-V-E' by Nat King Cole + 2018 DESTIN ESTATE MERLOT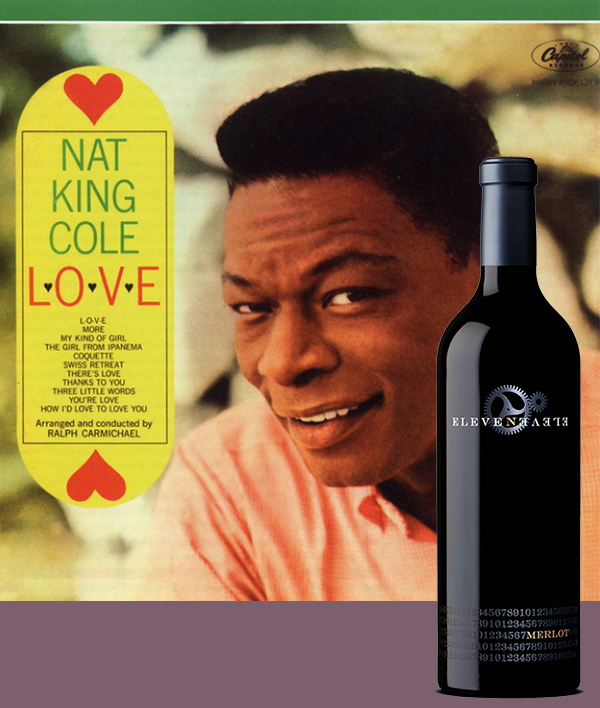 Of course, we couldn't forget the one we all know and love—even just reading the title makes you sway with the song a little bit. Let this heartwarming music by the renowned Nat King Cole, along with a glass of our 2018 Destin Estate Merlot, dazzle your earbuds and taste buds in the most affectionate way.
Need more Valentine's Day music inspo? Check out this Spotify playlist for the ultimate list of love songs to make your night perfect—but don't forget to have a bottle of Eleven Eleven wine nearby!
We love to share our moments!
Sign-up for our Newsletter and be the first to learn about our new releases, upcoming events, winery news and more. The best way to keep in touch is to sign up.