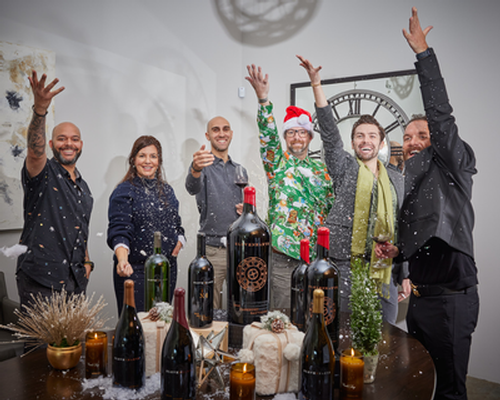 We know, the holidays are often coupled with occasional stressors—gift shopping, dinners with the in-laws, and travel, to name a few. But, it can also bring the most rip-roaring fun at festive holiday parties!
If you're lucky enough to be an attendee, your main priority boils down to just a simple gift for the host (a bottle of your favorite wine, perhaps?) and maybe a small appetizer or two. However, if you're brave enough to take on the hosting job yourself, it goes without saying that there's much more on the to-do list.
Fear not… With just a little pre-prep and some simple tips and tricks, you're on your way to throwing the most elevated holiday party this season.
Plan ahead:
However much you can get ready ahead of your event, the better. Whether it's writing out your to-do list, making dishes ahead of time, or putting up your decor early, you'll thank yourself later when it comes down to crunch time.
Deck your halls:
Chances are, you're already planning to (if not already) scatter some holiday decorations around the house. So before you go breaking the bank on new lights, trees, the whole shebang, take a look at what you might already have. Regardless of your style, it's important to be methodical from Day 1 of decorating, it'll save you time and energy when the time comes for your spectacular soirée.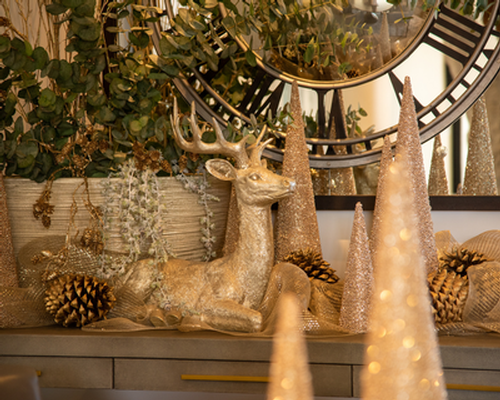 Dazzle their tastebuds:
Always overestimate when buying food and beverages. It's much better to send your guests home with tasty leftovers than to leave them hungry in the midst of entertaining. But it's important not to stretch yourself too thin—the last thing you want is to miss out on all the fun! So stick to a simple menu with some signature dishes (prep as much as you can beforehand), and let yourself get ahead of schedule.
Don't forget the wine:
Of course, you can't have a holiday party without a delectable selection of drinks. Whether you're whipping out a specialty cocktail, or a classic creamy eggnog, make sure you also have a stash of wine ready to go. Best paired with your mouthwatering courses, intimate conversations by the fire, and everything in between, wine can be the winning crowd-pleaser for any gathering. Need to restock your cellar? Check out our Current Releases or Large Format wines that are sure to satisfy every palate at your party! And head to our Wine Storage 101 blog post for some tips and tricks to enjoy your wine at its best!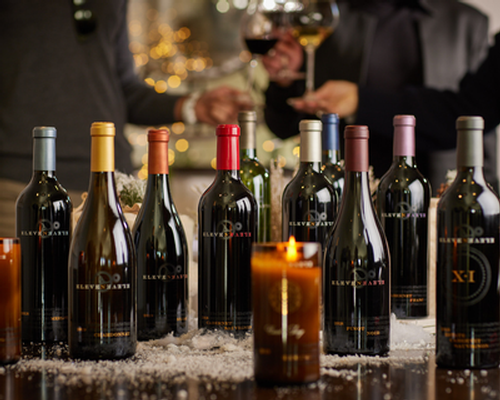 Turn on the tunes:
Rounding out your special night requires one of our party favorites: music! Whether you set the mood to be smooth and sultry, happy and cheerful, you can't go wrong with some classic holiday songs. Don't worry if you're not the playlist-making guru, Spotify has any and every holiday party playlist you could ever need!
Relax and have fun!
So no matter what the festivity, size of the guest list, menu of the evening, don't let yourself get too overwhelmed. The whole point of the holiday season is to have fun and make memories! With a glass of Eleven Eleven nearby... you're already on your way!
We love to share our moments!
Sign-up for our Newsletter and be the first to learn about our new releases, upcoming events, winery news and more. The best way to keep in touch is to sign up.