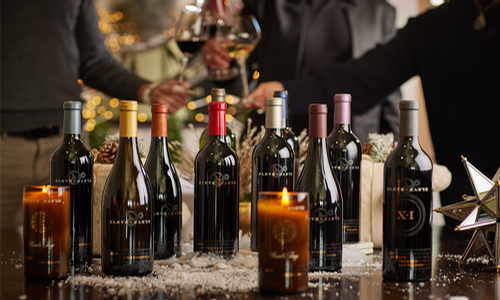 Throughout my professional career, giving a gift to my team or my boss to show appreciation has come in many forms. From handwritten cards to personalized gifts, we all enjoy the surprise gesture to acknowledge our gratitude. This was mirrored to me by my parents while growing up in a small town in Nebraska. They made sure to show their appreciation throughout the year to their employees and the helpers in their lives. This made such an impression on me that it is part of my DNA to create gifting offerings at Eleven Eleven that truly exemplify our motto to Make Your Moment®.
In business, executing your corporate gifting strategy is one of the keys to enhancing relationships with your clients or employees, especially when the gifts are personalized.
The cheer we get from the holiday season doesn't have to happen only in the final months of the year, in fact giving in non-holiday times can have more impact on your clients and employees. Given the changing and evolving work environment, we have experienced these past three years, it is more important than ever to reach out and connect. At Eleven Eleven, I give back to my team in the form of restaurant gift cards, opening up my wine library, or simply via the gift of additional time off.
Our work family is the group of people we spend most of our time with during the week (either in person or on Zoom). Ensuring we don't take them for granted is critical to maintaining a happy team, which hopefully transfers to happy guests or clients. In a world where everything is moving too fast and our brains are racing, it's important to take a step back and reflect on your gift-giving. Gestures and spontaneous gifts are always appreciated when they are sincere. From a psychological, spiritual, and scientific point of view, there are only advantages to continuing to give gifts. Not only are you making someone happy, but you are doing your own spirit, body, and mind a favor as well.
At Eleven Eleven, we make it easy for you by offering a variety of gift options; a personalized bottle of Eleven Eleven wine, a wine tasting gift certificate, and for the non-drinker, a branded cozy blanket, candle or bracelet sends the 11:11 message of being in the moment. You can mix and match any of these items to personalize your gift based on the interests of the recipient.
CUSTOMIZED GIFTING
With a range of different customizations, curate your ideal unique gifts when you choose between our 1, 2, and 3 bottle branded gift boxes, limited edition magnums, custom wine labels, and redeemable gift cards—complete with a personalized note to truly wow your recipients. For an extra touch, explore our unique accessory gifts that wonderfully complement our wines, perfect for hosting elegant soirées or simply cozying up this holiday season.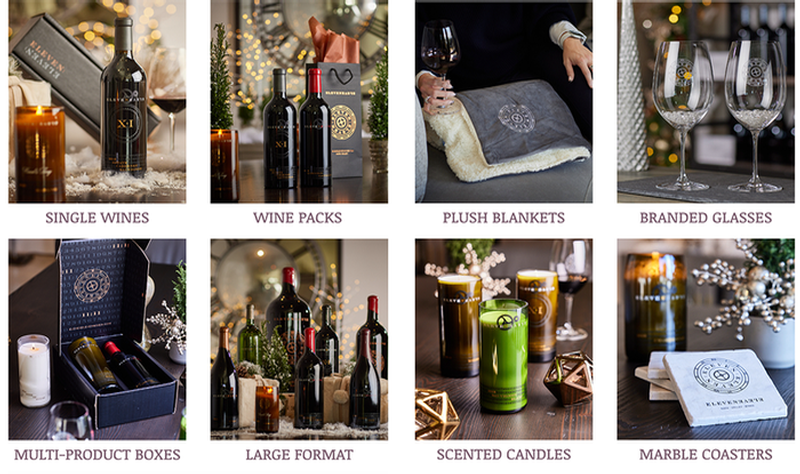 A few of our popular gift boxes are:
The Make Your Moment Box: Includes a bottle of wine of your choice, a branded glass, and a candle accompanied with the most delicious salted dark chocolates.
The 11:11 Unplugged Box: Includes a bottle of wine of your choice, a cozy branded blanket, and a candle, or for your non-drinkers substitute the wine for a hydro flask water bottle.
Wine Duo or Trio Box: Choose wine from our limited production portfolio with a personalized message.
The 11:11 Connect Experience Box: No matter where you and your team live you can have a tasting experience together. Includes a minimum of two bottles of wine for you and your group to enjoy with a one-on-one virtual tasting with one of our Hospitality Ambassadors.
I recommend that you truly get to know your coworkers and clients, which might end up becoming the biggest gift of all. A positive relationship tends to lead to greater enjoyment in business. Boosting someone's morale can improve their experience at work and even add a touch of meaning to their life. Everyone likes to be uplifted and showing that you listen and care about their interests is an easy way to have a positive impact.
Inquire now about our elegant gifting solutions this season. Contact Jordan@1111wines.com for your personal concierge service.
Be well and have fun gifting all year round.
Ellie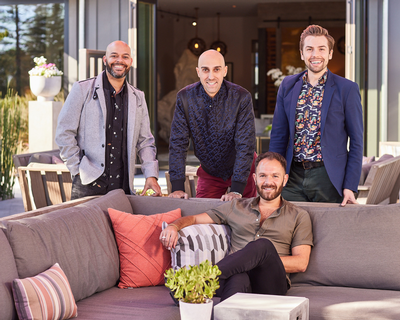 Founded on a serendipitous encounter, Eleven Eleven is rooted in the celebration of meant-to-be moments. We are guided by the principles of synchronicity and inspiration that have been part of our winery's story since day one—and we are proud to have a dynamic, skillful, and dedicated team that shares our passion for enriching life with friends, culture, great food, and wine.
Meet the Eleven Eleven Hospitality Team, whose enthusiasm helps contribute to our ongoing success and the invaluable connections we make. They are the faces you will see and meet during your next visit with us, and they look forward to welcoming you to Eleven Eleven. You may also find they have some fantastic recommendations for the best Napa Valley destinations... Three cheers to them all!
Jordan Goldberg, Sales & Marketing Manager
How long have you been with Eleven Eleven?
I have been with Eleven Eleven since the very beginning in 2012. Starting as an independent contractor, then transitioning to a full-time employee, I have had MANY different roles at the winery over the past ten years. It has been one of the best personal and professional experiences getting to be a part of and see what it takes to build a business since its foundation.
What first led you to a career in hospitality?
Having been born and raised in Napa Valley, there was a high likelihood that I would eventually end up in the wine industry. Really, I found myself in hospitality because I grew up in a hospitality family. Starting when I was a child, I would do event service for my mother who is a Private Chef and Event Coordinator. My father worked in the restaurant industry before eventually opening his wine retail shop in 2000 where I also worked after school. From age 10, I was learning about different wine regions and producers as well as wine sales, wine shipping, wine laws, and the industry as a whole. After graduating college with a Degree in Business Marketing, I moved back to Napa Valley which led me right into working for Eleven Eleven. Looking back I realize that everything I have done and experienced in my life has led me to where I am today, in the wine industry, at Eleven Eleven.
What's your favorite thing about working at Eleven Eleven?
First and foremost, the people — my colleagues that I have the pleasure of working with AND the supporters of Eleven Eleven that I get to meet and know. Getting to enjoy our outstanding wine pretty often doesn't hurt either!
What hobbies, activities, etc. do you like to do outside of work?
You often times can find me in or by a pool, on a tennis court, working out, traveling, at a concert, or spending time with my friends and family.
Favorite quote/personal mantra?
"Nothing is impossible."
Favorite place to go to in Napa Valley?
Bistro Don Giovanni is a must when in Napa Valley — whether for lunch or dinner, I have always had a stellar dining experience. I also love walking around Yountville and enjoying all that it offers.
Favorite Eleven Eleven Wine and food pairing?
Calesa and/or Bacigalupi Pinot Noir paired with any Italian pasta dish.
Bradley Ward, Hospitality Manager & Estate Ambassador
How long have you been with Eleven Eleven?
One year!
What first led you to a career in hospitality?
I was going to college for a degree in mathematics and couldn't find a career that excited me. I was working as a barista at a local coffee shop and loving every day, and I happened to be approached by someone in the industry who offered me a job at a boutique tasting room. They covered my wine education, and eventually, I grew into hosting tastings full-time!
What's your favorite thing about working at Eleven Eleven?
The intimate experiences. I love being a part of a smaller brand because each experience with guests is more one-on-one. You really get to develop meaningful relationships with people and hear about what is going on in their lives. I appreciate the people I have met while being here.
What hobbies, activities, etc. do you like to do outside of work?
Lots of video games and cooking/baking. I'm an avid gamer, frequently excited for any downtime to game with my better half. I also get so excited about baking new recipes (particularly cookies), cooking new dishes, and I just got into creating homemade ice cream for the summer!
Favorite quote/personal mantra?
Be the change you want to see in the world.
Favorite place to go to in Napa Valley?
I'm not sure. I get really excited about coffee shops, so I'd have to say Southside Cafe or Ritual for coffee. My better half and I love walking through Oxbow Market to grab some spices, food, coffee, you name it. There are great gift items there too. For brunch, La Cheve. I love their cornmeal pancakes and their chilaquiles!
Favorite Eleven Eleven Wine and food pairing?
I love the Estate Cabernet Franc with Bolognese. My partner makes some delicious homemade Bolognese with homemade pasta! I love how well the Cabernet Franc works with the tomato, the herbs, and the meatiness. We also use our own herbs in our herb garden (Oregano, Rosemary, Basil, etc), which only makes it more satisfying. I'm very spoiled!
Anis Sarrage, Hospitality Manager & Estate Ambassador
How long have you been with Eleven Eleven?
Just over two years.
What first led you to a career in hospitality?
It's a dynamic industry where you get to meet and interact with lots of different people on a daily basis - never a dull moment! It's nice to be able to show people a good time and expose them to amazing experiences - food, wine, etc.
What's your favorite thing about working at Eleven Eleven?
Being able to share our delicious wines. As well as having so many guests tell us we were their favorite part/highlight of their trip to Napa Valley.
What hobbies, activities, etc. do you like to do outside of work?
I love traveling to new places, landscape and cityscape photography, exercising, and reading.
Favorite quote/personal mantra?
"When you arise in the morning, think of what a precious privilege it is to be alive – to breathe, to think, to enjoy, to love" - Marcus Aurelius
Favorite place to go to in Napa Valley?
Driving up and down Silverado Trail and taking in the beautiful views.
Favorite Eleven Eleven Wine and food pairing?
Sauvignon Blanc or Rosé by the pool - no food needed :)
Jermaine Burse, Hospitality & Estate Ambassador
How long have you been with Eleven Eleven?
9 months
What first led you to a career in hospitality?
I graduated from college and needed to make some money to survive, so I became a banquet bartender at the Carneros Inn, which after 5 years evolved into me becoming their Food & Beverage Director property-wide. After 15+ years of F&B directing, I decided to try my hands at DTC wine sales and have been an active host for 8 years now.
What's your favorite thing about working at Eleven Eleven?
I deeply enjoy the Ownership, Hospitality, and Production Teams and the brilliant ambiance of 11:11 Winery.
What hobbies, activities, etc. do you like to do outside of work?
I am a nationally recognized Visual Fine Artist, so when I am not hosting guests at 11:11 Winery. I am in the studio painting for high-end collectors and or installing my Fine Art in collectors' homes. I also enjoy networking and building relationship equity, hiking, exercise, and sports.
Favorite quote/personal mantra?
"The combination of your thoughts and feelings is your state of being. Change your state of being... and change your reality."
Favorite place to go to in Napa Valley?
Bistro Don Giovanni is hands down my favorite restaurant to dine. The food, ambiance, energy, and frequency of the restaurant bring me joy.
Favorite Eleven Eleven Wine and food pairing?
I love the Eleven Eleven Destin Estate Syrah(Any vintage) paired with wagyu ravioli with blistered tomatoes, asparagus tips, and black truffle oil.
Jani DiCarlo, Events Coordinator & Hospitality Ambassador
How long have you been with Eleven Eleven?
I have been with Eleven Eleven for a little over 2 months.
What first led you to a career in hospitality?
I had a background in food and it made sense to move to Napa and delve into the wine industry. After almost 26 years in Napa, it was the best decision I made.
What's your favorite thing about working at Eleven Eleven?
Of course, the wines. The beauty of the winery itself is stunning. The experiences that guests receive, create memories and are something they will have with them for years.
What hobbies, activities, etc. do you like to do outside of work?
I love music and try to see live music in Napa whenever I can. Of course, there must be dancing.
Favorite quote/personal mantra?
"To the finer things in life, may you enjoy them all in moderation, with a few glorious exceptions with friends". Robert Mondavi
Favorite place to go to in Napa Valley?
Whenever I can eat on the water, I am a happy girl, ANGELE. Sitting outside at night with the lights and fountain, would have to be Don Giovanni. For great sushi, take a drive to Calistoga and visit Sushi Mambo. The list is so extensive, you just have to come and see it. For music, The Blue Note, Uptown, and Oxbow River Stage.
Favorite Eleven Eleven Wine and food pairing?
Bacigalupi or Calesa Pinot Noir served with fresh salmon, celery root mashed potatoes, and fresh haricot verts with shallot butter sauce. Yeah!
Zack Krugel, Hospitality & Estate Ambassador
How long have you been with Eleven Eleven?
Just over 9 months.
What first led you to a career in hospitality?
Have always loved hosting great food and wine experiences with friends while having great conversations and learning new things through those conversations.
What's your favorite thing about working at Eleven Eleven?
Besides working with the best staff in the business and the amazing leadership, my favorite thing would have to be working at a gorgeous property that people from all over the world visit, and I get to meet and interact with to start new relationships.
What hobbies, activities, etc. do you like to do outside of work?
Outside of work I enjoy running/ being active, traveling with my wife, wine tasting (of course), and searching for unique dining experiences.
Favorite quote/personal mantra?
"Control what you can control and don't worry about the rest."
Favorite place to go to in Napa Valley?
For tastings, I love going to Sodaro Estate, but if I am not tasting I always enjoy dining out downtown or catching a summer concert at the Oxbow.
Favorite Eleven Eleven Wine and food pairing?
2018 Malbec with a medium rare Filet Mignon
If you haven't already had the pleasure, we invite you to join us for an elegant tasting experience with one of our excellent Hospitality Team members and Make Your Moment® with us!

At Eleven Eleven, we commemorate the essence of family and celebrate the one we've created within our winery over the years. And with Father's Day upon us, we're taking the time to recognize the dads, and dad-equivalents, around us and are honored to even have a few fathers amongst our own team.
Whether running around the playground, playing step-in tutor, or cooking delicious (yet picky-eater-satisfactory) meals, being a dad requires dedicated work day in and day out. With all of that going on top of their daily responsibilities at our winery, we commend this group of men, and are excited to introduce you to them, their favorite Eleven Eleven Library Wines, and their favorite aspects of being a father!
Director of Winemaking & Operations, Brett Weis
Favorite Library wine?
Favorite things to do with your kids?
Skiing, Dancing, playing Guitar, outdoor movie nights, and making fun of their mom.
Favorite thing about being a father?
Implanting my sense of humor in them. I love to see their smiles and genuine laughter when I do something funny. A good sense of humor can get them through tough times and at the same time, may help someone else do the same.
Any wisdom or advice to other fathers?
Take time to talk to them, listen, and let them ask as many questions as they can. It will amaze you what they retain and understand about the world around them.
Cellar Master, Edgar De Haro

Favorite Library Wine?
Favorite things to do with your kids?
I will say my favorite thing to do with my kids is to make memories and we like to do so by going on a lot of road trips. We also enjoy watching movies, playing, and taking our dogs on walks.
Favorite thing about being a father?
My favorite thing about being a father is that they make me a better person with their unconditional love. I love all the cuddles, hugs, and kisses, and watching them grow up and blossom.
Any wisdom or advice to other fathers?
Don't take time for granted because time goes by very quickly. The days might seem long but the years are very short. Also, not all arguments need to be won.
Cellar Assistant, Juan Tovar

Favorite Library Wine?
My favorite library wine is 2013 Laki's Estate Cabernet Sauvignon
Favorite things to do with your kids?
When my seven-year-old and I go for a morning bike ride to enjoy the beautiful view of the Napa Valley. When it comes to my little princess (one-year-old) I would say that my favorite thing to do with her is to make her laugh and be chasing her everywhere because at her age she is touching, eating, climbing, running, and exploring everything!
Favorite thing about being a father?
My favorite thing about being a father is that I enjoy every single minute that I spend with my kids and I wouldn't change those moments for anything in the world.
Any wisdom or advice to other fathers?
Some words of wisdom I would like to share is that being a father is a blessing and sometimes hard, but love and enjoy every moment with your little ones and remember, patience is key.
Cellar Assistant, Cecilio Saldivar

Favorite Library Wine?
2015 Laki's Estate Cabernet Sauvignon
Favorite things to do with your kids?
Going to the park and having a movie night.
Favorite thing about being a father?
The feeling of the special love and bond between me and my kids.
Any wisdom or advice to other fathers?
Enjoy every moment with them because they grow up so fast.
Whether celebrating this weekend or looking for a special way to treat Dad any day of the year, you may be thinking about how you can show your appreciation for your loved one. A bottle of Eleven Eleven Library Wine goes a long way to show them how special they are, and better yet, can be enjoyed by more than one!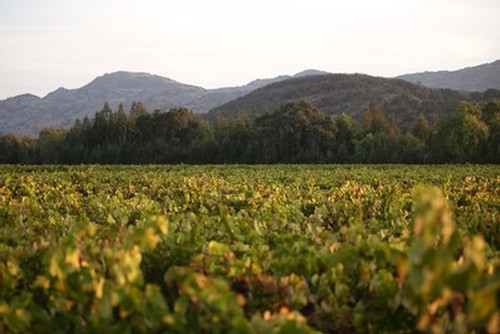 Another Earth Day is coming around the corner, another trip around the sun, another 365 days of utilizing this planet's greatest gifts—another day to celebrate all that Mother Nature has to offer and, most importantly, remember how grateful we should be for it. From the sun that shines to brighten our days to the food that grows to bring us health and happiness, the list goes on.
Gratefulness only means so much, however, until action is taken. With the persistent looming of climate change constantly over our heads, our trips around the sun are becoming more and more harmful for the place we call home, and now is the time to act, innovate, and implement what needs to be done to protect it.
At Eleven Eleven, our values for making our moment are in being present and caring for our community and product—that extends to the land we gather and grow on. We're proud to utilize sustainable farming and business practices that respect the environment and its future.
Certified Fish Friendly Farmers
This means that as an agricultural property, we have gone through the certification program that is managed to restore fish and wildlife habitats and improve water quality. Implementation of this program not only benefits the environment but also represents a cost-effective and efficient management strategy for our vineyards.
Reducing Carbon Footprint by reducing tractor passes
Through such, we greatly limit the negative impacts of tractor usage on the soil in the vineyards.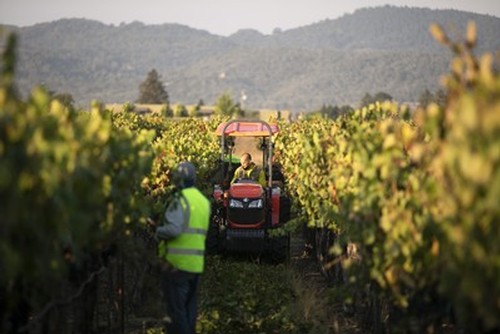 Reducing herbicide use with an increase in mechanization
Increased usage of organic-certified sprays during the growing season
We are not certified organic, but we use sprays that are OMRI certified to use if you are an Organic Farmer.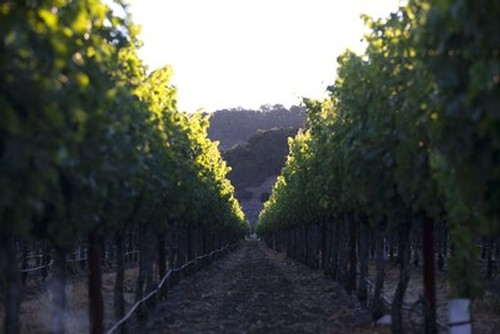 Decreased water usage with more precise irrigation scheduling
If there's anything we know as Californians, it's the drastic effects that drought can bring. As a winery in the Napa Valley, we're more than aware of the constant danger of potential fires. Decreasing our own water usage allows for the resource to be used more where it needs to be and less where it doesn't.
Building healthier soils through the addition of organic matter, cover cropping, and compost
Solar power usage for our barrel hall
Solar reduces our dependence on foreign oil and fossil fuels and gives us renewable clean power that is available every day of the year.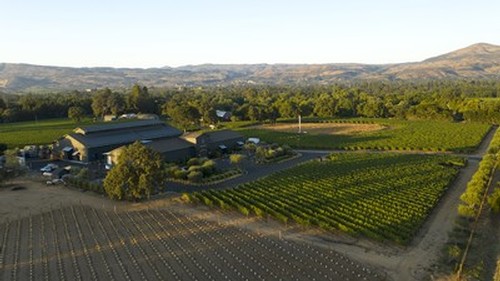 While we're happy to have accomplished the earth-friendly practices we have, it's only just the beginning of what we know still needs to be done to make sure we have a long-lasting planet for our generation, and also those to come.
We invite you to reflect on your daily practices and see how you too can recognize your impact and make a sustainable difference. Big or small, there are many ways to get involved and take action—from reducing your personal plastic usage (and recycling and reusing what you can) to volunteering at local beach cleanups and reforestation projects, and even just reconnecting with nature.
The Earth Day 2022 Theme is "Invest In Our Planet," so let's get out there and make some moments worth remembering!

Looking back on the previous decade, it's pretty amazing to see where Eleven Eleven started and what it has become. When coming to Napa Valley in 2012, we never imagined we'd become the winery and organization that we are today, but with many serendipitous moments, a hard-working, entrepreneurial spirit, and an all-star winemaking team, here we are celebrating our 10th anniversary with you!
Along with us on this journey has been our outstanding winemaker Kirk Venge, who has crafted all of the delightful wines that you enjoy and love. A third-generation Napa Valley winemaker, Kirk's expertise has been instrumental in our success by creating a portfolio of premium wines that express a specific varietal and the single vineyard's terroir in which it's grown. Joined by our Director of Winemaking and Operations, Brett Weis, our winemaking team has experienced many challenging vintages over the previous decade (drought, wildfires, earthquakes), but they've shown perseverance, ingenuity, and mastery in their craft by creating these beautifully balanced and elegant wines. The Eleven Eleven family wouldn't be complete without their contributions and laughs over the years.
And with that, we are happy to introduce you to our 2022 Spring Release wines!
2021 Beckstoffer Sauvignon Blanc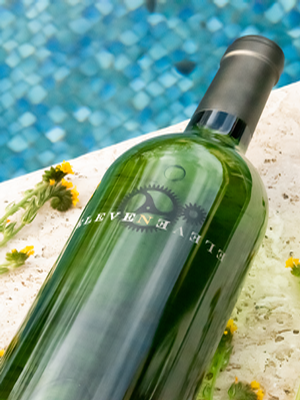 The sun is shining, and the pool is officially open for the season. This wine is for the moment you know summer is here! Hailing from the Beckstoffer Melrose Vineyard in Rutherford, the 2021 Eleven Eleven Sauvignon Blanc embodies the essence of summertime.
Brightly shining and as clear as a perfect day, this wine has just a tad more color than last year. Initially, you are treated with aromas of tropical fruit; kiwis and pineapple followed seamlessly with the invigorating scents of gardenia and Meyer lemon. The palate awakens the senses with flavors of crisp green apples and lemon meringue, accompanied by mouthwatering acidity. With a glass of this wine in hand, your summer will surely be off to a great start!
Food pairing:
Our 2021 Sauvignon Blanc pairs beautifully with light, delicate flavors like those of itself—making it great for white meats, such as a tasty rosemary chicken, spring vegetables (think dill, zucchini, fennel, artichoke, asparagus, or peas), or a fresh tangy vinaigrette salad.
2021 Estate Rosé of Syrah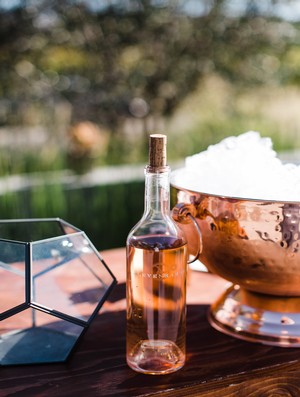 Elegant aromas bursting with bright floral and tropical hints, this delicately pressed Estate Rosé of Syrah is inviting and satisfying. The enchanting color seduces you with its charming and fresh hue of grapefruit and ripe peach skin. Luscious on the palate, this wine has excellent weight and persistence. Dry medium acidity, well-balanced, crisp, with pink grapefruit, light raspberry, succulent watermelon, and spice notes lead to a smooth finish. Whether on a beach watching the sunset or on a yacht in the Mediterranean, this is the perfect wine for all occasions.
P. S., this delightful Estate Rosé of Syrah, is already available online, so shop now and enjoy all of its flavors now!
Food Pairing:
Look to Southern France, Northern Italy, and Northern Spain for food-pairing inspiration, including roast vegetable linguine, Nicoise salad, lemon-garlic shrimp, and paella.
2019 X∙I Cabernet Sauvignon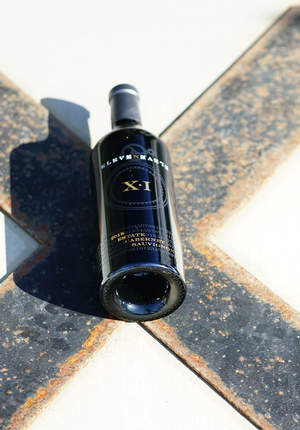 In 2014 and 2015, we planted the 11:11 and Destin Vineyard with young graftings of Cabernet Sauvignon, Merlot, Malbec, Petit Verdot, and Cabernet Franc. By 2018, the abundant harvests delivered by these vineyards brought us to the very first vintage of our X∙I Cabernet Sauvignon—a mélange of these five Bordeaux varietals, giving this youthful blend depth and complexity.
In our second vintage, the 2019 X∙I Cabernet Sauvignon's impenetrable and inky appearance focuses the nose on the persistent aromas of dark plums and blackberries. The palate commands attention with layers of cassis, well-balanced tannins, and acidity.
Food Pairing:
This young and bold wine will pair well with a classic ribeye or Santa Maria tri-tip for the meat lovers. For something interesting, try it with a truffle cacio e pepe or a cacao rubbed pork chop. To finish your meal, a baked apple crisp drizzled with caramel is sure to excite your taste buds.
2019 Laki's Estate Cabernet Sauvignon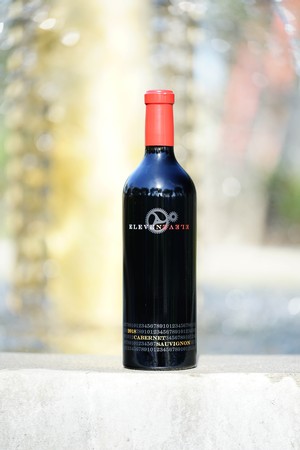 With each vintage of our tried and true Cabernet Sauvignon, we look to perfect the wine that started it all for us in 2012. When we acquired Laki's Vineyard 10 years ago, we had much to learn and understand about the old vines that had been planted there decades ago. Allowing them the opportunity to communicate what this vineyard collectively had to say through the climate, soil, and vines was crucial in crafting our oldest vintage and still is today with our newest.
Complex and beguiling, this wine boasts a diverse flavor palate of dark fruits, Tahitian vanilla bean, and baking spice. Its full-bodied composition and fine-textured tannins elicit an elegant and seductive finish.
Food Pairing:
This classic example of a Napa Cabernet Sauvignon will pair well with the hearty dishes we all love to indulge in from time to time. The complexity of the palate makes it the perfect pair to prime rib and mashed potatoes, beef stew, or braised lamb shank with herbs.
We hope you're as excited as we are to try these new and elegant vintages! Explore Club 11:11 to learn more about how you can Make Your Moment® with these wines before they're officially released. Cheers!

We all know how much pressure revolves around Valentine's Day—finding the perfect gift, cooking the perfect meal, spending it with the perfect person, the list goes on. However, if you ask us, it all comes down to setting the perfect musical mood and everything else will fall into place. But where to start?
When it comes to celebrating February 14th with the one you love, it's really the atmosphere that will spark the intimacy and start the night off right. And there's nothing like putting on a groovy song and opening a bottle of delectable wine to simply, yet successfully create the perfect romantic ambiance.
We've rounded up the best love songs we could find, from beloved classic anthems to heartwarming modern tunes, and paired them with our elegant current release wines—compiling a great how-to guide to help you make the most of this celebratory day of love.
Make Your Moment® this Valentine's Day with Eleven Eleven Wines!
'I'VE GOT YOU UNDER MY SKIN' - LADY GAGA, TONY BENNETT + 2018 X•I CABERNET SAUVIGNON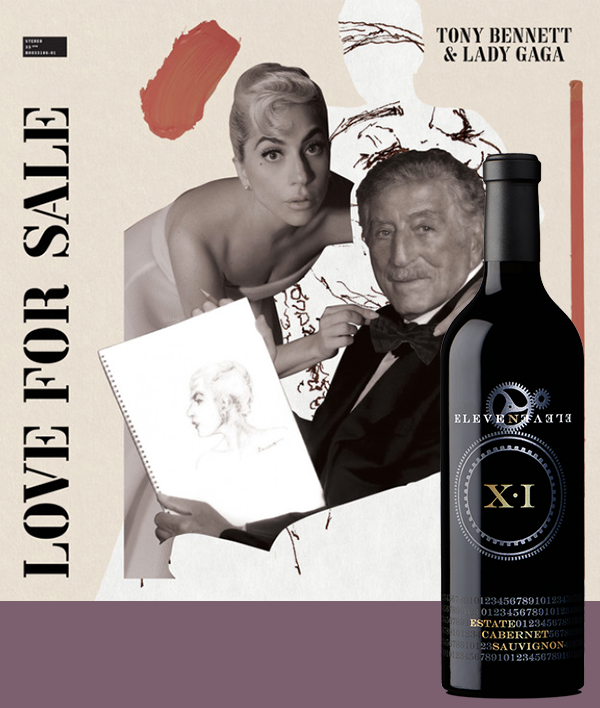 A perfectly unique intersection of past and present, this show-stopping duet will take center stage and set all the right moods for your romantic evening. Enjoy the classic Tony Bennett with the contemporary Lady Gaga with a glass of 2018 X•I Cabernet Sauvignon for a youthful yet legendary experience all around that you'll want to play on repeat all night long.
'At Last' by Etta James + 2018 LAKI'S ESTATE CABERNET SAUVIGNON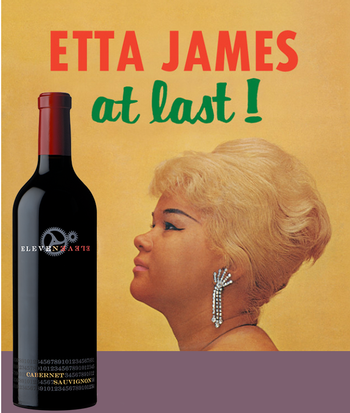 Now, this is a classic you just can't resist putting on your playlist for the evening. Soulful and deep, let Etta sing you and your partner to a sweet bliss sure to last far past the 14th. Equally full in depth and complexity—and finding its voice for years to come—our 2018 Laki's Estate Cabernet Sauvignon should be your go-to pairing with this melody. Sit back, relax, and sulk into your ignited senses.
'Love On Top' by Beyoncé + 2020 DESTIN ESTATE CAROL'S SONG RIESLING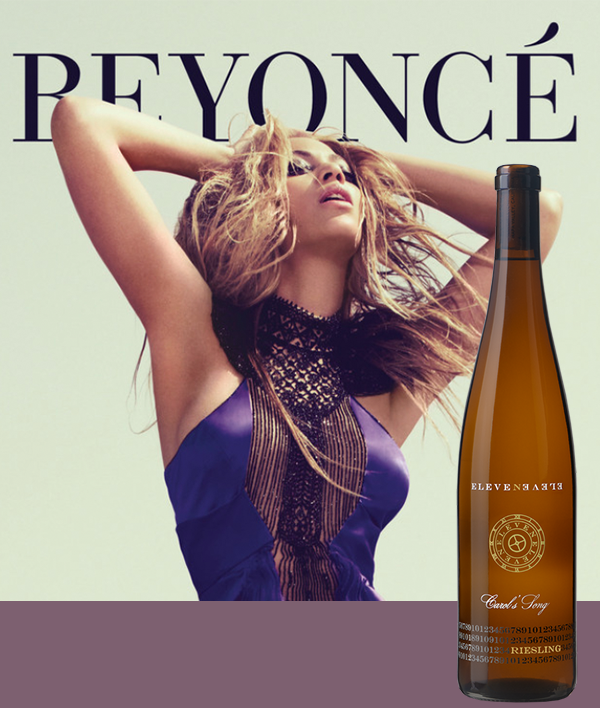 You're sure going to want to "bring the beat in" with this hit song… but have no fear—Beyoncé is here! Whether it's with a romantic partner or close friends, 'Love
On Top' is the perfect tune to get you dancing your hearts out this Valentine's Day. To round out your evening full of light-hearted fun, pour yourself a glass of our 2020 Destin Estate Carol's Song Riesling, and you'll be singing through the roof!
'ALL OF ME' BY JOHN LEGEND + 2017 LATE HARVEST ZINFANDEL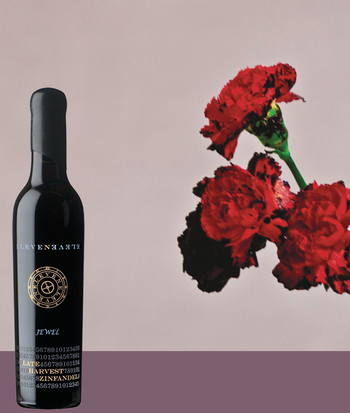 Hoping for some elegance and sophistication for your Valentine's Day? Look no further than the soothing and sensual voice of John Legend to bring your night to its fullest romantic potential. Dim the lights, light the candles, and celebrate the special "jewel" in your life with 'All of Me' paired with our silky dessert wine: 2017 "Jewel" Late Harvest Zinfandel.
'L-O-V-E' by Nat King Cole + 2018 DESTIN ESTATE MERLOT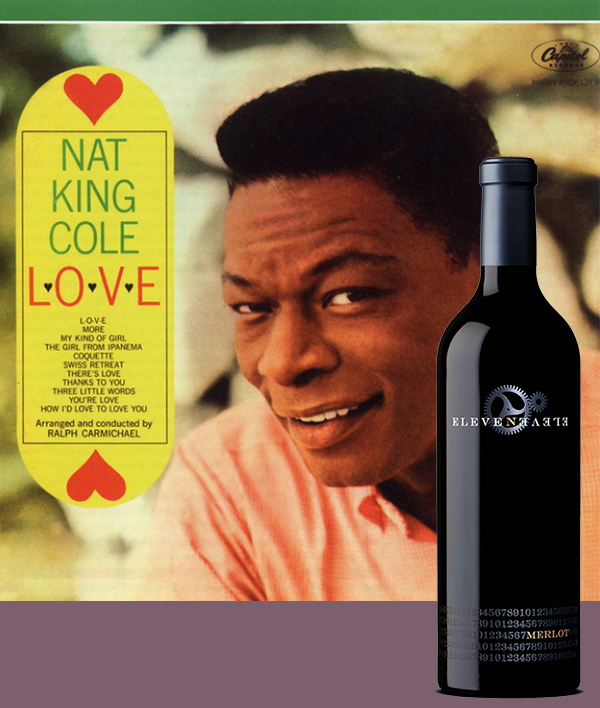 Of course, we couldn't forget the one we all know and love—even just reading the title makes you sway with the song a little bit. Let this heartwarming music by the renowned Nat King Cole, along with a glass of our 2018 Destin Estate Merlot, dazzle your earbuds and taste buds in the most affectionate way.
Need more Valentine's Day music inspo? Check out this Spotify playlist for the ultimate list of love songs to make your night perfect—but don't forget to have a bottle of Eleven Eleven wine nearby!



The rustic smell of pine trees, the crackling warmth of the fireplace, the joyful sounds of Burl Ives and Nat King Cole, the glistening sparkle of the string lights—these are all some of the wonderful things that make up the holiday season, and there's no feeling quite like the one you get when they're finally all around you. Of course, it takes quite a bit of hard work, patience, and creativity, but once it's up and done, it will all be well worth it!
Decorating for the holidays doesn't just stop at home, however. Each and every year, our spirited team of elves sprinkles some holiday magic around our tasting room, and we're excited to share that they've outdone themselves once again!
Check out the photos below (or come by our winery in person) to see how we're spreading holiday cheer this season at Eleven Eleven! In need of some inspo for your own home? Check out Country Living's "90+ Best Christmas Decoration Ideas for the Merriest Home on the Block" for the ultimate holiday decorating guide, from the tree to the kitchen, and all the way to the front door.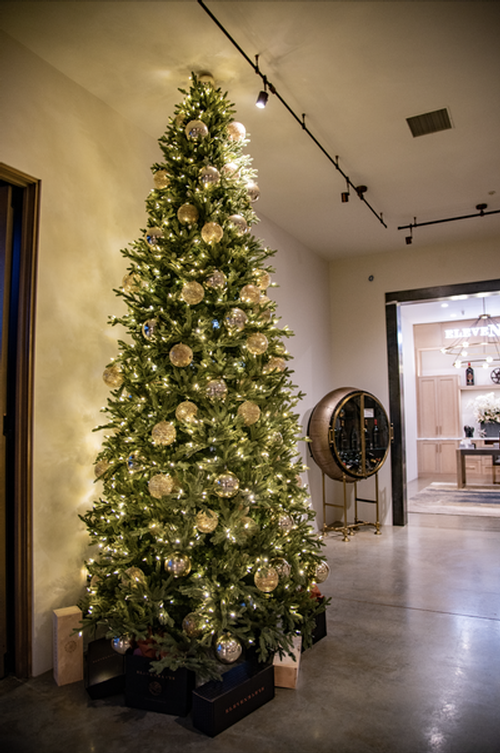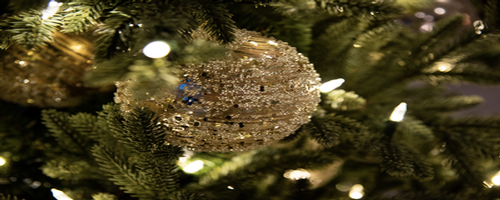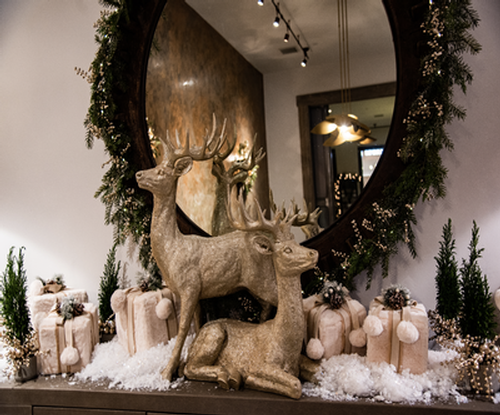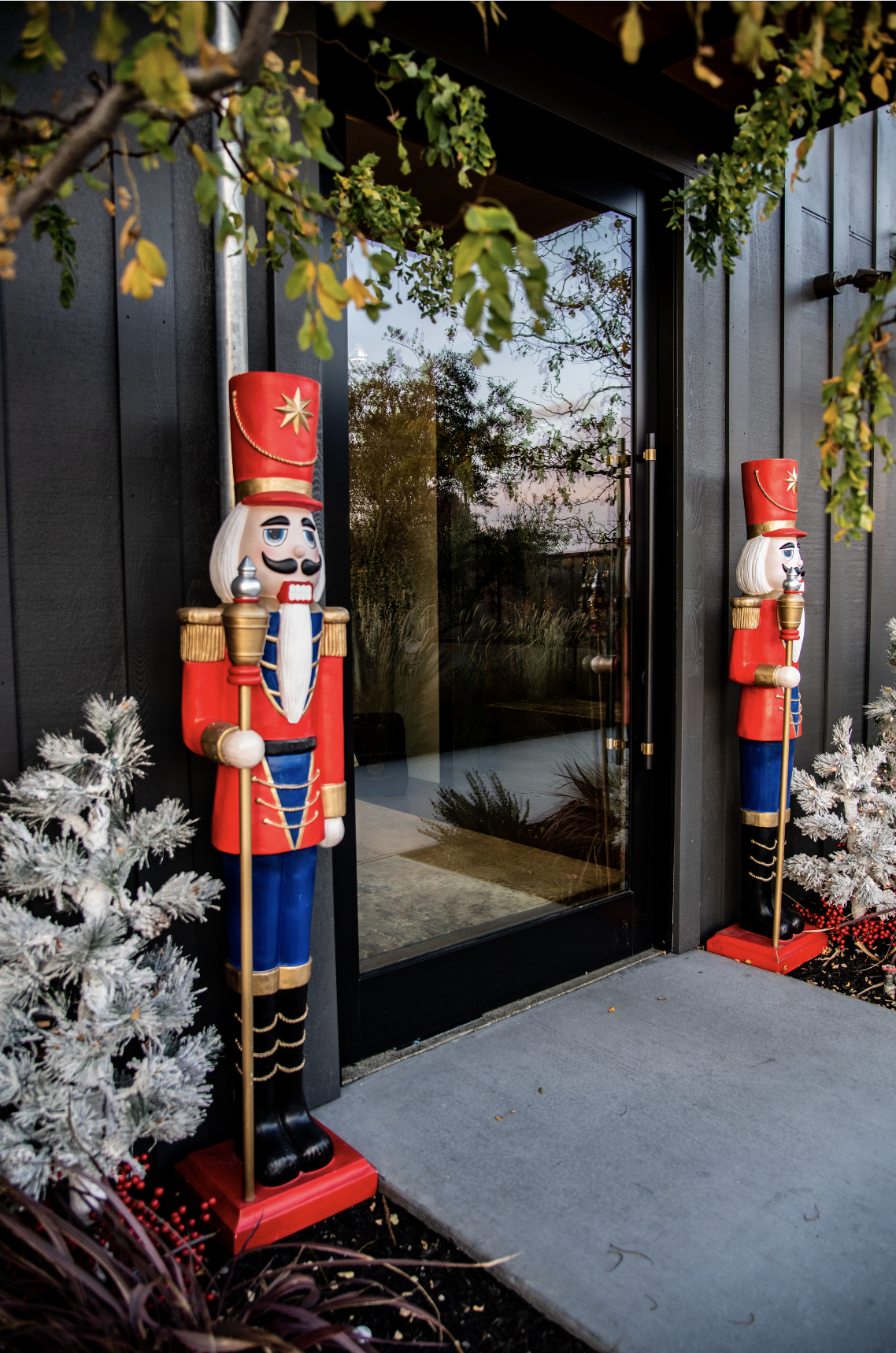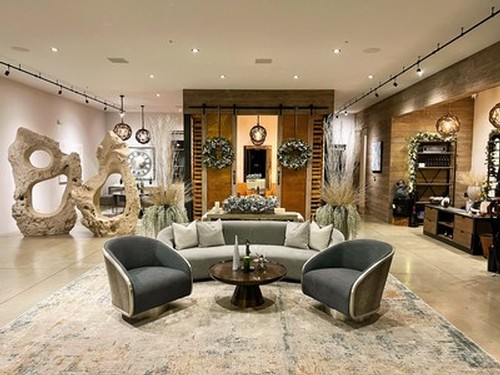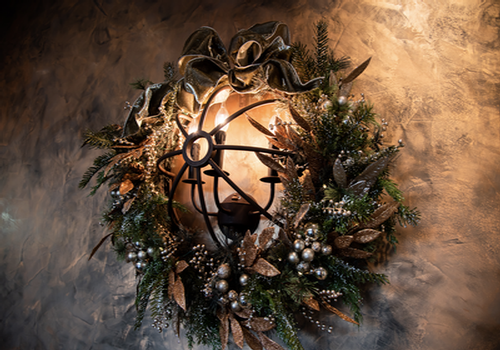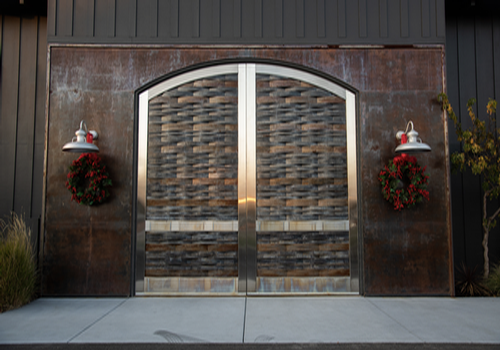 We wish you a happy holiday season full of festive decor, friendly cheer, and extraordinary moments all around. Whether you're near or far, we hope that you make Eleven Eleven Wines part of your celebrations. Cheers!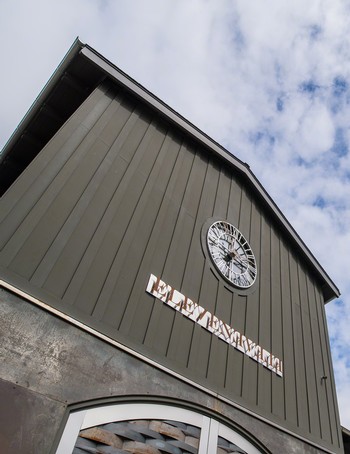 Part of the ethos of Eleven Eleven is about welcoming all people, and this is tied deep into the roots of our brand in more ways than one. There's an extraordinary word in the Greek language, "philoxenia,'' which is commonly used by Ellie Anest, one of our Co-Founders. The literal translation is "love of the foreign." This is about much more than a warm welcome. This word has additional layers of meaning not captured by its English equivalent: hospitality. It's not just "the act of being friendly and welcoming to guests and visitors." It's a code of values with deep roots stretching back to antiquity, one shaped in the ancient tradition of hospitality.
Philoxenia is a state of mind and a way of life with which Greeks nurtured over the centuries. In more recent times, many have applied its principles in business ventures that make up what we are today. Our overarching goal at Eleven Eleven is to create a positive and warm environment so that guests, employees, and business partners all feel a sense of home or an escape, layered with approachability and luxury with friendly hospitality.
But at the end of the day, we're not just passionate about wine and the guest experience (though those are certainly important!). We are equally ingrained in social responsibility and giving back to our community, and contributing to important causes that are near and dear to our hearts. We're so excited to highlight the organizations we make a point to contribute to each year and tell you a bit of why they have become such a priority within our team and our brand philosophy.
Diversity & Inclusion
Diversity and inclusion (D&I) are more than policies, programs, or headcounts. Having a working environment filled with employees of different backgrounds, skills, experiences, and knowledge means that we will have an increase in innovative and creative ideas and contribute to employee happiness.
Countless incredible institutions make this a priority and a few we make a point to contribute to are:
Health & Wellness
The riches of life truly are held in the health of our communities. By supporting health and wellness organizations, we can help people live healthier and happier lives.
Nutrition and Sports/Fitness
Cancer Research
Both Co-Founder Carol Vassilliadis and Ellie's immediate family have been struck by cancer. Research is crucial to improve the prevention, detection, and treatment of cancer, and to ensure that survivors live longer, higher quality lives. A few organizations we feel compelled to support annually are the Leukemia & Lymphoma Society, The V Foundation for Cancer Research, and Kids 'n' Cancer.
Local Community (NorCal & SoCal)
As entrepreneurs and vintners in the Napa Valley, it's our responsibility to support the local community when we can. Eleven Eleven exists today because of the many talents of supporters near and far. The local community has been so gracious and supportive. It is one of our core values to give back and want our local community to thrive alongside us.
Environment
The health of our environment no doubt plays an important role in healthy living and the existence of life on planet earth. Earth is a home for different living species, and we all are dependent on the environment for food, air, water, and other needs.
The ocean produces over half of the world's oxygen and absorbs 50 times more carbon dioxide than our atmosphere. As vintners, we depend on the environment, and our carbon footprint matters when crafting our wine. One Blue Ocean is a newer organization and a global social change non-profit that strives to ensure a healthy blue ocean. They, like us, believe our ocean is essential to all life and that people are the solution to make meaningful change. Their mission is to empower individuals to adopt ocean-positive habits and shift cultural behavior around the world—something we hope you can adopt in your daily life, too!
As we approach the closing of this year and the beginning of next, we hope that our story and ongoing projects will inspire you to incorporate a little more philoxenia into your lives and make each moment extraordinary.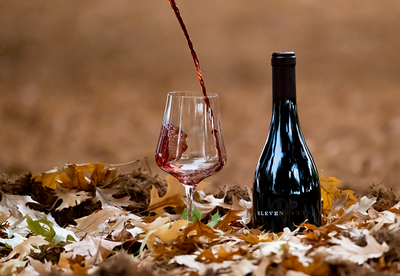 The days of fall sweaters, pumpkin spiced lattes, and hot apple cider are officially here, which means it's almost time for this season's first holiday—Halloween! Although celebrations this year may be limited from the usual get-togethers and wrangling of trick-or-treaters, there are still plenty of activities for you, your family, and friends to celebrate and get the most out of this spooktacular day. Better yet, we have the perfect Eleven Eleven wines to go with them!
Carving Pumpkins — Cabernet Sauvignon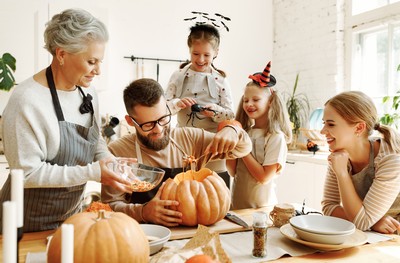 There's no Halloween symbol more iconic than the jack-o-lantern, and there's no seasonal tradition more fun and creative than making them yourself! Carving pumpkins is a sure-fire way to guarantee good times this holiday season, and there are endless ways to go about it. A simple triangle-eyed friendly face, an extravagantly detailed monster, or, for the artists out there, the glitz and glammed paint-on masterpiece. No matter your skill level, amateur or expert, it's more about the journey than the finished product, so just have some fun with it and get your Michelangelo on!
We recommend pairing this activity with our 2018 X∙I Cabernet Sauvignon. Just like the pumpkins you'll be carving, this wine displays approachability, yet simultaneously formidability, with all the heft and structure to last.
Making Caramel Apples — Sauvignon Blanc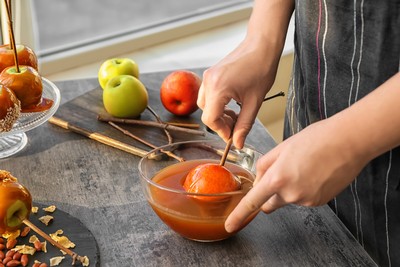 If you're like us, when we think of Halloween, we think of sugar! Sure, we always love a good Smarties packet or Snickers bar, but if you're in the mood to switch things up this year (because why stop now?), we have the most mouth-watering recommendation for you—homemade caramel apples. The crisp tartness of the apple covered by the gooey sweetness of the caramel is a combination that will have you on the edge of your seat for more, and it's easier to make than you'd think. Check out this Delish article for an easy step-by-step guide. It's a great activity to do not only during Halloweentime but also during the Fall in its entirety, so you can enjoy this delicious treat all season long!
To bring out the flavors even more, our suggested pairing is with our 2020 Beckstoffer Sauvignon Blanc. Awakening the senses with its flavors of crisp green apples, it will wonderfully complement your baking adventure.
Tell Scary Stories — Riesling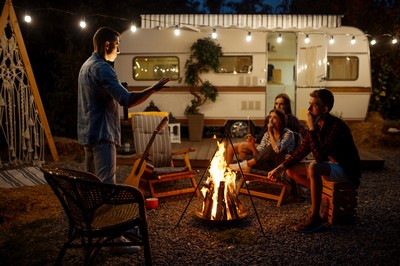 While this one's not for everyone, telling scary stories is a Halloween activity sure to get you right into the spooky spirit. If you don't have one your older brother used to torment you with as a kid to whip out of your pocket, check out these ideas to get the inspiration flowing and the heartbeat racing. These are best served around the campfire to add to the intensity (don't forget the flashlight!).
Have a glass of our enchanting and uplifting 2019 Destin Estate Carol's Song Riesling in hand for this activity to help soothe the nerves!
Have a Halloween Movie Marathon — Zinfandel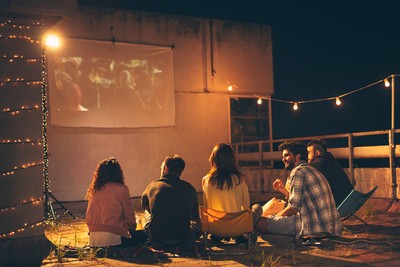 What better way to celebrate Halloween than on the big screen? From kid-friendly films like Halloweentown, It's a Great Pumpkin, Charlie Brown, and Twitches, to cult classic favorites like Hocus Pocus, The Rocky Horror Picture Show, Ghostbusters, and The Addams Family, and even (for the not-so-faint-at-heart) horrors like Carrie, The Shining, and A Nightmare on Elm Street, there's no better adventure than diving into mysterious realms of cinema!
Uncork a bottle of 2018 Moss Creek Old Vine Zinfandel for this relaxing (or not) night in. It's the perfect movie companion to keep those ghosts at bay... liquid courage, anyone?
DIY Halloween Costumes — Pinot Noir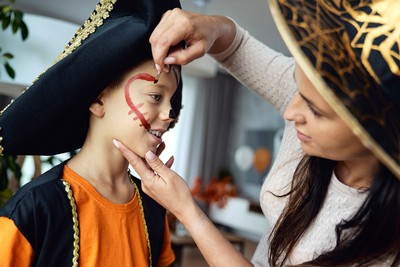 Last but not least, the best part about Halloween—costumes! While some of us like to go big or go home, dressing up for Halloween can also be as simple as it gets, and we always love to do it DIY-style. Fortunately, toilet paper is once again back in abundance this year (thanks, COVID), which means your go-to makeshift mummy costume is back on the table. Looking for less mess and clean-up (not to mention waste)? Go for the classic ghost made out of sheets. Feeling punny? Glue some Smarties onto your jeans, and you're a Smarty Pants! Put off gathering a costume until the last minute? We all know and love Jim from The Office's 3-hole punch self.
For this, you're going to want to make sure you're drinking something just as memorable as your costumes will be, like our 2018 Bacigalupi Pinot Noir. Enjoy its lingering flavors and aromas as you create your masterpiece ensembles!
Whether you plan to keep it a simple night in or go out galavanting around the neighborhood, we hope that you Make Your Moment® with us during this hair-raising, spine-chilling, teeth-rotting season and wish you all a very scary and safe Halloween!
We love to share our moments!
Sign-up for our Newsletter and be the first to learn about our new releases, upcoming events, winery news and more. The best way to keep in touch is to sign up.