You've booked your trip to Napa, now what? There are so many things to do, places to see, food to savor, and wine to drink! How do you choose? We've done some of the legwork for you by putting together our quintessential day in Napa Valley.

Coffee & Breakfast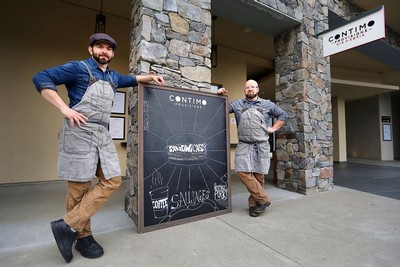 Need a little wake-me-up? Start your morning with coffee and breakfast at Contimo Provisions. Our favorite is the breakfast sausage buttermilk biscuit! Conveniently located in downtown Napa at CIA Copia, this popular spot for locals and visitors alike offers mouth-watering bites to enjoy and fill you up before starting your day.

Wine Tasting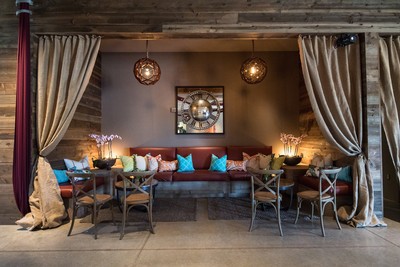 There's no shortage of tasting rooms in Napa Valley. While many venture up-valley for their tasting experiences, downtown Napa has a lot to offer! Our beautifully designed tasting room is the perfect place to start your day. At Eleven Eleven, our passion for enriching life with friends, culture, great food, and wine inspires us to celebrate the everyday moments that make life extraordinary. Our beautiful estate is located just minutes from downtown Napa, but is surrounded by lush grounds and vineyard views. When tasting with us, you'll experience our award-winning, single-vineyard wines and much more through one of our three thoughtfully curated tasting experiences that will entice your senses.
Our 45 minute 11:11 Experience offers a one-on-one hosted tasting of our current signature wines. Sip and learn about our wines that are produced in a classic, artistic style that embodies a belief in the purity and power of the varietal and its terroir.
Looking for something with a pairing and tour to get to know us better? The Copper Experience offers a 1-hour personalized tasting of our current signature wines with a cheese and charcuterie accompaniment, as well as a tour of our working winery by exploring our production facility and learning first hand how our wines are crafted.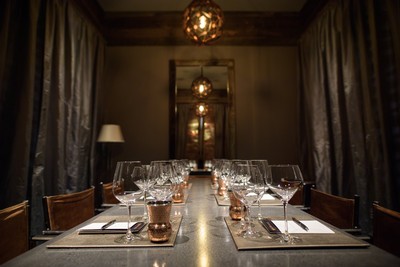 If you want to discover the truest essence of Eleven Eleven with the most well-rounded experience, Make Your Moment® with our elevated 75-minute tasting. Hosted in an elegant private setting, you and your guests will have the exclusive opportunity to savor a vertical tasting of four vintages of our highly celebrated Laki's Vineyard Estate Cabernet Sauvignon, along with other varietals from our portfolio. In addition to past and current vintages, you'll have access to a barrel sample of our newest creation. This experience includes a curated cheese and charcuterie accompaniment, as well as a tour of our winery.
All of our offerings are open daily by appointment from 10:00am - 4:00pm - don't miss us on your journey to Napa! Click here to reserve your experience.

Browsing Downtown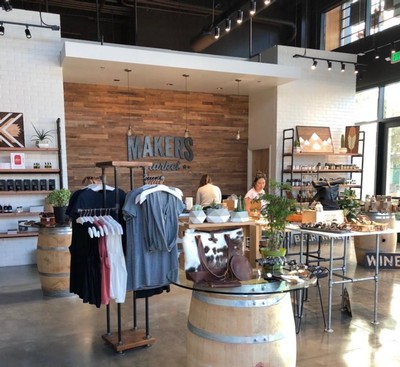 After your tasting, stick around to see what downtown Napa has to offer – there's no shortage of boutiques and fun shops to explore. One of our favorites on First Street is Makers Market. You'll find products that are sustainably made – either reclaimed, recycled, upcycled, or produced with ethically sourced materials. From jewelry to clothing (for men and women!) to home and personal accessories, there are a plethora of treasures to find in this special store. And, with your purchase, you'll not only be helping a Maker live their dream, but a percentage of your sale proceeds are donated to local non-profits with which the makers are affiliated.

Indulge in Dinner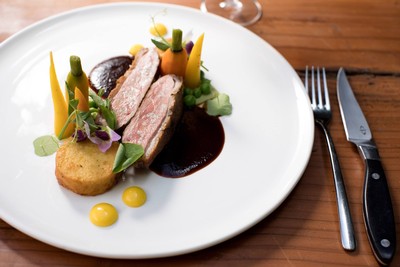 After a day of browsing and shopping, you undoubtedly will be ready for dinner and a drink. There are truly so many delicious options, we couldn't narrow them down to just one! We're lucky enough to have many restaurants that offer various types of cuisine, from Italian to Asian-inspired, classic American to Meditteranean and Vietnamese. We recommend visiting the Downtown Napa website to explore your options. Our personal favorites for flavorful Italian cuisine located on First Street is Oenotri. We love the classic Margherita pizza or linguine with clams! If you prefer a more classic American approach, we recommend Norman Rose. Also located on First Street, this restaurant boasts countless mouthwatering options we can't get enough of. We love to indulge in the 5 Dot Ranch Cheeseburger or Fried Organic Egg Sandwich. And, you can't order a main dish without their Truffle & Parmesean french fries on the side!

After dinner drinks
Once you've had your fill from one of Napa's highly rated restaurants, finish off your night with a drink in a contemporary yet comfortable atmosphere. One of our go-to, late-night haunts is Sky & Vine Rooftop Bar at the Archer Hotel.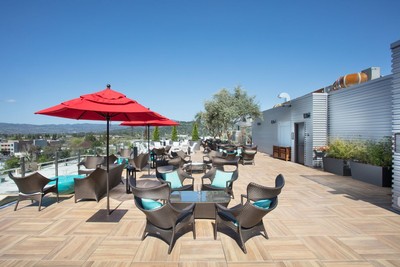 Sky & Vine sits atop one of the most beautiful hotels in Downtown Napa, and with a 180-degree view to boot! This bar offers a wide variety of both classic and trendy cocktails, wine, and beer. They also offer snacks, more substantial plates, and even Sunday brunch if you're here through the weekend. With thoughtfully designed seating areas, a view of Atlas Peak to the east, and up-valley to the north, your time here is sure to be memorable! Feeling playful? They also have cornhole and shuffleboard for some fun and friendly competition.

No matter where you decide to spend your day in Napa, you can't go wrong with our vibrant city's many offerings. We hope you have the opportunity to visit our chic, welcoming tasting room during your visit; or, if you're a local, grab your friends, and experience all we have to offer!
We love to share our moments!
Sign-up for our Newsletter and be the first to learn about our new releases, upcoming events, winery news and more. The best way to keep in touch is to sign up.