Enjoy the graphic below that highlights each of our 14 wines, their appellation, tasting notes, and quintessential pairings for the perfect combo!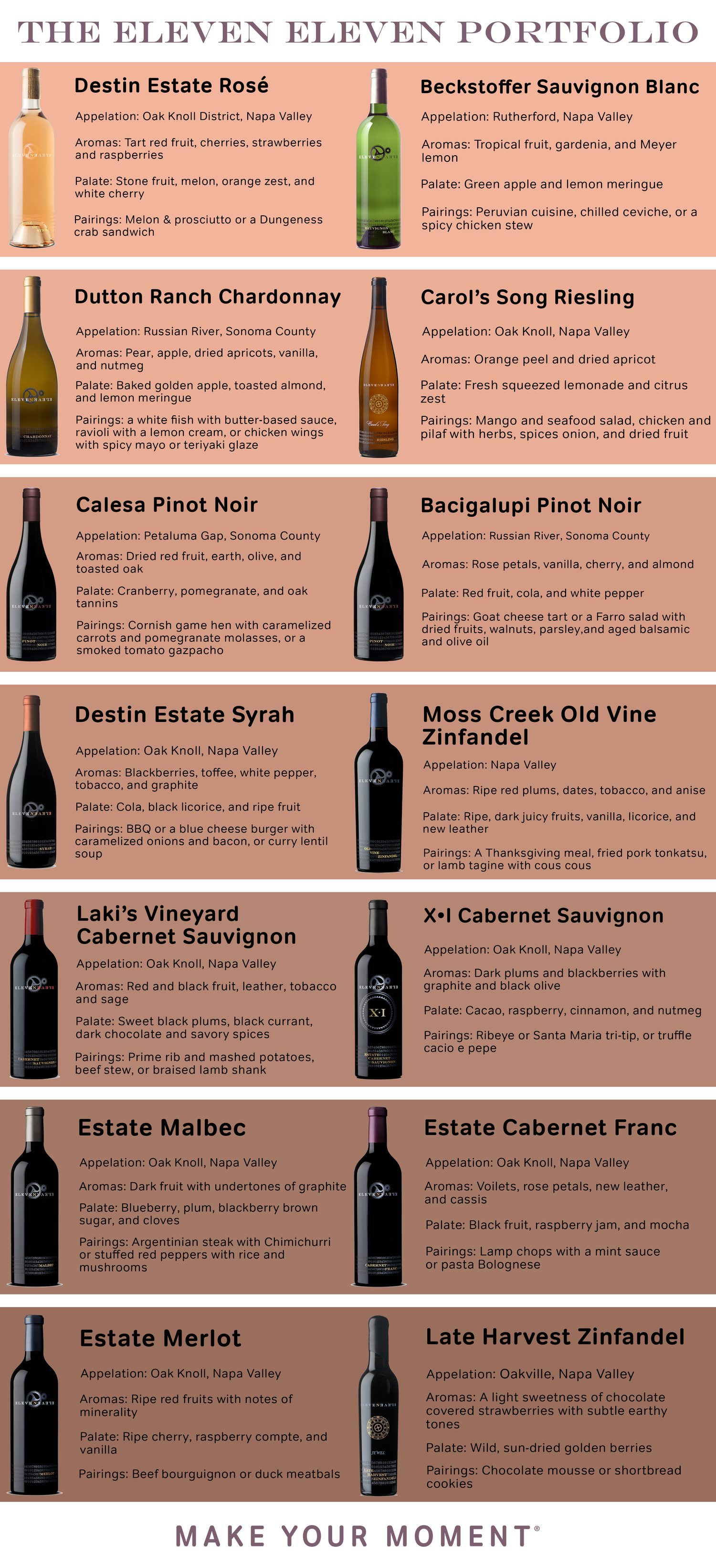 We love to share our moments!
Sign-up for our Newsletter and be the first to learn about our new releases, upcoming events, winery news and more. The best way to keep in touch is to sign up.