May 12, 2020 | Ellie Anest
Eleven Eleven "Eat What You Watch" Series: Our Favorite Wine, Food, and Movie Pairings Part 7
We love a good wine and food pairing here at Eleven Eleven, and one of our team's favorite cookbooks, Eat What You Watch, takes it one step further by adding a fitting movie to each pairing. While you're safe indoors, continue to pick up a little inspiration for your next wine and food pairing and see the choice of Co-Founder, Ellie Anest, below! Did you miss parts 1 through 6? If so, check them out, here.
The pairing: Pasta with prison gravy & meatballs and chocolate truffles
The movie: Goodfellas and Chocolat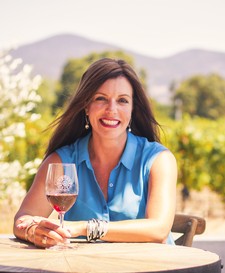 Goodfellas is widely regarded as one of the greatest films in the gangster genre. This movie was adapted from the life of American Mobster, Henry Hill Jr. It's filled with night club scenes, murder, drugs, marriage, friendship, and betrayal. While it has everything you could possibly need in a movie, you need a big, bold, complex wine to accompany the film.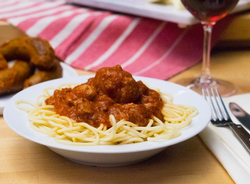 With the amazing direction of Martin Scorsese and skillful acting of Robert De Niro, Joe Pesci, and Ray Liotta, this movie screams for a pairing with a savory pasta with prison gravy and meatballs and our 2017 Laki's Estate Cabernet Sauvignon.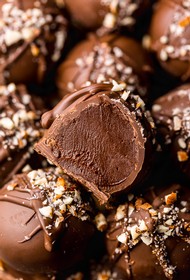 To soften the craziness of a mobster movie, I added the romantic drama, Chocolat, starring Juliette Binoche. Her elegance in this movie is also reminiscent of our Cabernet, and anyone that knows me well knows I appreciate the best chocolate!
Stay tuned for the final installation of our "Eat What You Watch" series, where another team member will share their favorite pairing. We hope this inspires you to Make Your Moment® and research some new and fun pairings you haven't tried before. Share your creation with us on Instagram by tagging us @11.11.wines. Bon appétit!
Comments
Commenting has been turned off.
We love to share our moments!
Sign-up for our Newsletter and be the first to learn about our new releases, upcoming events, winery news and more. The best way to keep in touch is to sign up.