May 7, 2020 | Ellie Anest
Eleven Eleven "Eat What You Watch" Series: Our Favorite Wine, Food, and Movie Pairings Part 6
We love a good wine and food pairing here at Eleven Eleven! While you're safe indoors, continue to pick up a little inspiration for your next wine and food pairing and see the choice of Co-Founder, Aurelien Roulin, below! Did you miss parts 1 through 5? If so, check them out, here.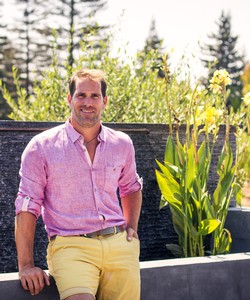 The pairing: Flapjacks
The movie: Groundhog Day
Now more than ever we are staying home, and as a result, the days seem to run together. There is no better movie to emulate this feeling than Groundhog Day!

One of my favorite scenes from this film is when Phil and Rita are in the Tip Top Cafe and Phil has just ordered everything on the menu. The table is full of donuts, pastries, a plateful of eggs, bacon, and sausage, a huge strawberry milkshake, and of course, flapjacks!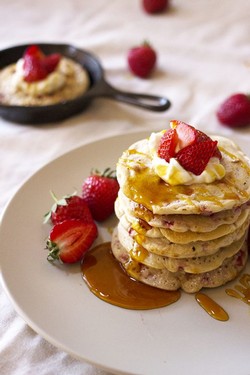 Flapjacks are mentioned a couple of times in the movie, and the hue of the strawberry shake is what sparked my pairing idea. There's just one thing missing from his extravagant table spread, and that's the perfect morning libation - our 2019 Estate Rosé of Syrah! This wine simply looks screams "morning" and would be the perfect pairing for anything on Phil's table. I might put a bit of a French twist on this with a pairing of crepes or french toast. Add some whipped cream and fresh berries to either of these and I know my day is off to a good start!
Stay tuned for the final installation of our "Eat What You Watch" series, where another team member will share their favorite pairing. We hope this inspires you to Make Your Moment® and research some new and fun pairings you haven't tried before. Share your creation with us on Instagram by tagging us @11.11.wines. Bon appétit!
Comments
Commenting has been turned off.
We love to share our moments!
Sign-up for our Newsletter and be the first to learn about our new releases, upcoming events, winery news and more. The best way to keep in touch is to sign up.