April 27, 2020 | Ellie Anest
Eleven Eleven "Eat What You Watch" Series: Our Favorite Wine, Food, and Movie Pairings Part 5
We love a good wine and food pairing here at Eleven Eleven, and one of our team's favorite cookbooks, Eat What You Watch, takes it one step further by adding a fitting movie to each pairing. While you're safe indoors, continue to pick up a little inspiration for your next wine and food pairing and see our Winemaker's - Kirk Venge - choice below! Did you miss parts 1 through 4? If so, check them out, here.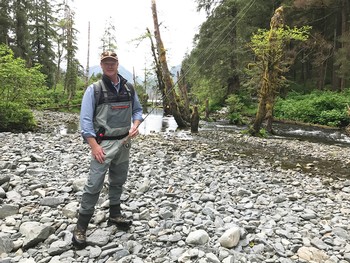 The pairing: BBQ plank salmon with lemon and dill weed garnish
The movie: A River Runs Through It
The Maclean brothers, Paul and Norman, live a relatively idyllic life in rural Montana spending much of their time fly fishing in the movie A River Runs Through It. The sons of a minister, the boys eventually part company when Norman moves east to attend college, leaving his rebellious brother to find trouble back home. When Norman finally returns, the siblings resume their fishing outings and assess both where they've been, and where they're going.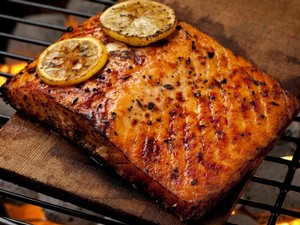 A favorite of our Winemaker, Kirk Venge, this classic film pairs best with none other than a BBQ plank salmon with a hint of lemon and dill weed garnish. With it, Kirk loves our 2018 Dutton Ranch Chardonnay as it complements this dish beautifully. Brimming with zest, freshness, and layers of flavor, the palate of this wine continues with a round mouthfeel and presents flavors of baked golden apple, cinnamon, and nutmeg. The savory flavors and touches of citrus found in this salmon recipe make this a perfect, healthy night-in dinner option while you enjoy this quintessential Brad Pitt movie!
Stay tuned for next week's installation of our "Eat What You Watch" series, where another team member will share their favorite pairing. We hope this inspires you to Make Your Moment® and research some new and fun pairings you haven't tried before. Share your creation with us on Instagram by tagging us @11.11.wines. Bon appétit!
Comments
Commenting has been turned off.
We love to share our moments!
Sign-up for our Newsletter and be the first to learn about our new releases, upcoming events, winery news and more. The best way to keep in touch is to sign up.