April 3, 2022 | Ellie Anest
Introducing: The Eleven Eleven Spring 2022 Releases
Looking back on the previous decade, it's pretty amazing to see where Eleven Eleven started and what it has become. When coming to Napa Valley in 2012, we never imagined we'd become the winery and organization that we are today, but with many serendipitous moments, a hard-working, entrepreneurial spirit, and an all-star winemaking team, here we are celebrating our 10th anniversary with you!
Along with us on this journey has been our outstanding winemaker Kirk Venge, who has crafted all of the delightful wines that you enjoy and love. A third-generation Napa Valley winemaker, Kirk's expertise has been instrumental in our success by creating a portfolio of premium wines that express a specific varietal and the single vineyard's terroir in which it's grown. Joined by our Director of Winemaking and Operations, Brett Weis, our winemaking team has experienced many challenging vintages over the previous decade (drought, wildfires, earthquakes), but they've shown perseverance, ingenuity, and mastery in their craft by creating these beautifully balanced and elegant wines. The Eleven Eleven family wouldn't be complete without their contributions and laughs over the years.
And with that, we are happy to introduce you to our 2022 Spring Release wines!
2021 Beckstoffer Sauvignon Blanc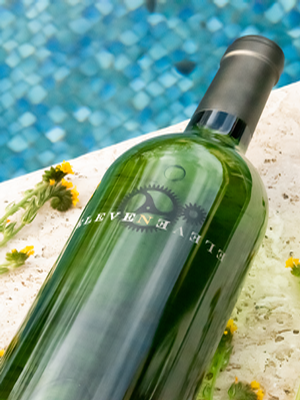 The sun is shining, and the pool is officially open for the season. This wine is for the moment you know summer is here! Hailing from the Beckstoffer Melrose Vineyard in Rutherford, the 2021 Eleven Eleven Sauvignon Blanc embodies the essence of summertime.
Brightly shining and as clear as a perfect day, this wine has just a tad more color than last year. Initially, you are treated with aromas of tropical fruit; kiwis and pineapple followed seamlessly with the invigorating scents of gardenia and Meyer lemon. The palate awakens the senses with flavors of crisp green apples and lemon meringue, accompanied by mouthwatering acidity. With a glass of this wine in hand, your summer will surely be off to a great start!
Food pairing:
Our 2021 Sauvignon Blanc pairs beautifully with light, delicate flavors like those of itself—making it great for white meats, such as a tasty rosemary chicken, spring vegetables (think dill, zucchini, fennel, artichoke, asparagus, or peas), or a fresh tangy vinaigrette salad.
2021 Estate Rosé of Syrah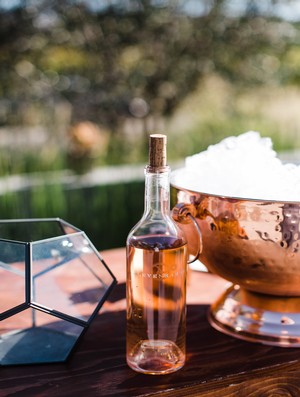 Elegant aromas bursting with bright floral and tropical hints, this delicately pressed Estate Rosé of Syrah is inviting and satisfying. The enchanting color seduces you with its charming and fresh hue of grapefruit and ripe peach skin. Luscious on the palate, this wine has excellent weight and persistence. Dry medium acidity, well-balanced, crisp, with pink grapefruit, light raspberry, succulent watermelon, and spice notes lead to a smooth finish. Whether on a beach watching the sunset or on a yacht in the Mediterranean, this is the perfect wine for all occasions.
P. S., this delightful Estate Rosé of Syrah, is already available online, so shop now and enjoy all of its flavors now!
Food Pairing:
Look to Southern France, Northern Italy, and Northern Spain for food-pairing inspiration, including roast vegetable linguine, Nicoise salad, lemon-garlic shrimp, and paella.
2019 X∙I Cabernet Sauvignon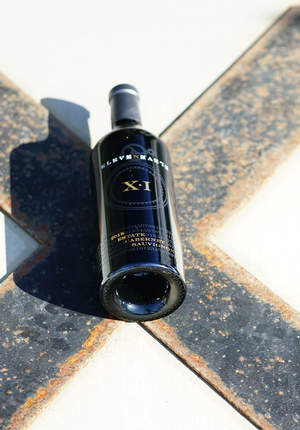 In 2014 and 2015, we planted the 11:11 and Destin Vineyard with young graftings of Cabernet Sauvignon, Merlot, Malbec, Petit Verdot, and Cabernet Franc. By 2018, the abundant harvests delivered by these vineyards brought us to the very first vintage of our X∙I Cabernet Sauvignon—a mélange of these five Bordeaux varietals, giving this youthful blend depth and complexity.
In our second vintage, the 2019 X∙I Cabernet Sauvignon's impenetrable and inky appearance focuses the nose on the persistent aromas of dark plums and blackberries. The palate commands attention with layers of cassis, well-balanced tannins, and acidity.
Food Pairing:
This young and bold wine will pair well with a classic ribeye or Santa Maria tri-tip for the meat lovers. For something interesting, try it with a truffle cacio e pepe or a cacao rubbed pork chop. To finish your meal, a baked apple crisp drizzled with caramel is sure to excite your taste buds.
2019 Laki's Estate Cabernet Sauvignon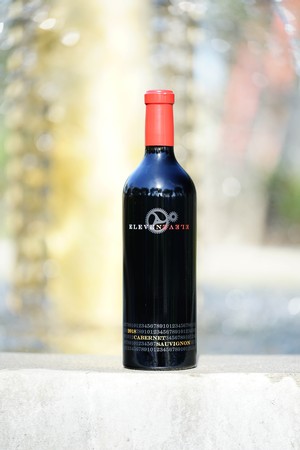 With each vintage of our tried and true Cabernet Sauvignon, we look to perfect the wine that started it all for us in 2012. When we acquired Laki's Vineyard 10 years ago, we had much to learn and understand about the old vines that had been planted there decades ago. Allowing them the opportunity to communicate what this vineyard collectively had to say through the climate, soil, and vines was crucial in crafting our oldest vintage and still is today with our newest.
Complex and beguiling, this wine boasts a diverse flavor palate of dark fruits, Tahitian vanilla bean, and baking spice. Its full-bodied composition and fine-textured tannins elicit an elegant and seductive finish.
Food Pairing:
This classic example of a Napa Cabernet Sauvignon will pair well with the hearty dishes we all love to indulge in from time to time. The complexity of the palate makes it the perfect pair to prime rib and mashed potatoes, beef stew, or braised lamb shank with herbs.
We hope you're as excited as we are to try these new and elegant vintages! Explore Club 11:11 to learn more about how you can Make Your Moment® with these wines before they're officially released. Cheers!
Comments
Commenting has been turned off.
We love to share our moments!
Sign-up for our Newsletter and be the first to learn about our new releases, upcoming events, winery news and more. The best way to keep in touch is to sign up.