April 6, 2021 | Ellie Anest
Introducing: Three New Eleven Eleven Wines
Introducing: Three New Eleven Eleven Wines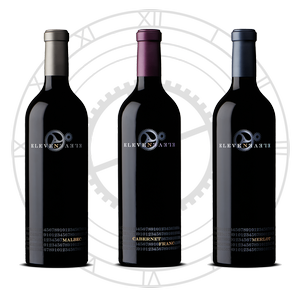 We're so proud to finally announce the release of our three brand new wines–the 2018 Malbec, 2018 Cabernet Franc, and 2018 Merlot. These wines are a testament to our Oak Knoll estate vineyards, and you can truly taste the distinct terroir. Each of these wines was carefully crafted and chosen specifically to enhance our current portfolio. We're also excited to share the quintessential food pairings to accompany these new wines and the inside scoop from our Winemaker Kirk Venge!
2018 Estate Malbec
Destin Vineyard, Oak Knoll District, Napa Valley Produced: 136 Cases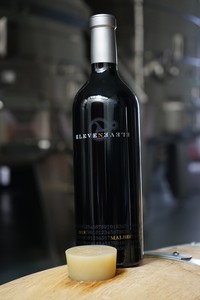 The 2018 Malbec emerges into the Eleven Eleven portfolio from the Destin Vineyard. Planted in 2015, these young vines are well beyond their years with power showing at every turn. At first glance, it shows intensity with dark purple and blue hues followed by gorgeous aromatics of ripe dark fruit with undertones of graphite. On the palate, this exhilarating wine offers striking juicy flavors of blueberry, plum, blackberry, brown sugar, and cloves, while the finish follows through with silky tannins. This bottle can be savored now or cellared for future enjoyment.
The Perfect Pairing
This young, bold wine will pair beautifully with Argentinian steak and a chimichurri sauce or a classic blue cheeseburger. For a lighter option, try stuffed red peppers with a wild rice and mushroom filling. To finish, pair it with a variety of cheeses with boundless flavor, such as blue, gorgonzola, Monterey Jack, or provolone.
A Word from Our Winemaker
"Malbec is the quintessential silver bullet of the cellar. Gorgeous black color, fumy blue fruit aromatics, ripe tannins, and a gravity in the mouth unlike any other. Often these wines can be quite monolithic by nature, but with some finessing in the cellar and always crafted with creative and gentle handling, this release will certainly be a welcome addition to the cellars of Eleven Eleven aficionados."
2018 Estate Merlot
Destin Vineyard, Oak Knoll District, Napa Valley Produced: 142 Cases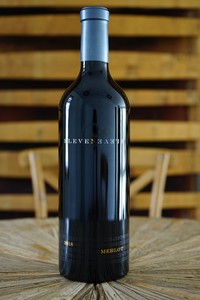 The Eleven Eleven 2018 Merlot hails from the Destin Vineyard and is a unique and pleasurable wine. Merlot is undoubtedly the unsung hero of the Bordeaux varieties in Napa Valley. It's a grape that offers elegance and restraint, all the while showing bright and lively components.
Upon inspection, the wine starts to reveal its distinction with a dark, brilliant currant hue. Moments later, you're greeted with aromas of ripe red fruits and notes of minerality. The palate is plush and voluptuous with flavors of ripe cherry and raspberry compote. Cherry cola and vanilla notes continue to smooth and silky tannins on the finish. Layers upon layers of flavor give the wine an opulent feel, all the while remaining true to its roots with delicate features that make this wine delightful for any wine lover.
The Perfect Pairing
This bright, juicy wine will accent comforting and savory flavors like those in beef bourguignon. For something more adventurous, try duck meatballs or a caramelized shallot pasta. For dessert, experiment with a vanilla bean raspberry tart with a graham cracker crust.
A Word from Our Winemaker
"When we thought of our unique terroir and cooler climate at Destin, in [the] Oak Knoll [District AVA], Merlot was a natural fit. It thrives in slightly cooler and deeper soils, like we have there. Planting it there was the right choice, and I hope you agree. Layers of depth, structure, and finesse course throughout this fine wine."
2018 Estate Cabernet Franc
11:11 Vineyard, Oak Knoll District, Napa Valley
Produced: 55 Cases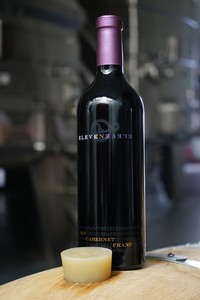 When we planted Cabernet Franc at our 11:11 Vineyard, we could only imagine the beauty that would unfold. The original decision came from the desire to produce a true Bordeaux blend, but what we were rewarded with is truly exciting. Staying true to our intentions, most of the fruit harvested went to our X∙I blend, but what we kept for the solo bottling we feel is an astounding expression of this variety.
In the glass, the appearance is truly inviting with a deep scarlet color that would make you think you're staring at the stone itself. Aromas of violets and rose petals are a welcome start, followed by notes of new leather, cassis, and an earthy minerality. Flavors of dark black fruits, raspberry jam, and mocha are dominant, while hints of sweetness on the side palate and spices lift the wine to a whole new level.
The Perfect Pairing
Try this wine with lamb chops and a mint sauce for something truly special. Simple dishes of red beans and rice or pasta with Bolognese sauce will also be a great match. To finish, enjoy goat cheese with small bits of honeycomb and Marcona almonds.
A Word from Our Winemaker
"One of the boldest of the Bordeaux varieties, I'm thrilled to have this Cabernet Franc in our lineup. It's a lovely tool as a blending varietal or standalone. It has a driving character, muscle, and an array of earth and black fruit aromatics. I imagine this to be one of our most anticipated and popular releases each year."
Having trouble deciding which of our new wines suits you? Take our quiz to determine which one fits your personality!
Whether one of our new red wines speaks to you or if you prefer whites, we have something for every palate in our collection. Shop our entire portfolio here, and if you pick up one of our new releases, be sure to share your experience with us on Facebook and Instagram!
Comments
Commenting has been turned off.
We love to share our moments!
Sign-up for our Newsletter and be the first to learn about our new releases, upcoming events, winery news and more. The best way to keep in touch is to sign up.