November 22, 2019 | Ellie Anest
Our Favorite Ways to Celebrate Thanksgiving
Tradition connects the past with the present and makes us feel at home. Get to know us better as we share our favorite ways to celebrate this holiday of togetherness and gratitude.

Ellie Anest; Eleven Eleven Co-founder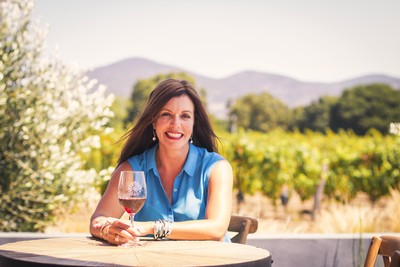 "Growing up on a farm in Nebraska, Thanksgiving has always been a special time for our family and friends to gather and celebrate the hard work from the harvest season - a tradition that has continued even after my family moved to California. Raised in a Greek household, our cuisine, even if it was a typical American meal, was influenced by our heritage whether in the spices we used or the dishes that we included as part of the menu. At Thanksgiving, you can always count on having traditional Greek dishes such as Pastitsio alongside turkey and other traditional delights. This year, I will be enjoying our newest wine release, the "Carol's Song" Riesling, paired with family, laughter and my Mother's Spanakopita appetizer."

Holly Wyatt; Manager, Hospitality and Wine Club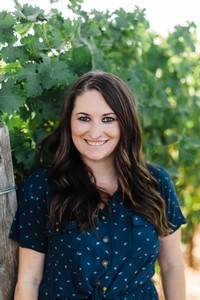 "Thanksgiving is my favorite holiday because I love to host friends and family at my house for a night of gratitude, togetherness, and wine. As part of that tradition, I have been in charge of cooking the turkey for the past ten years and every year I feel it gets better. I start the process the night before by making the brine with herbs, spices and my secret ingredient, buttermilk, while enjoying a glass of Eleven Eleven Syrah. Thanksgiving morning I take the bird out, dry it off and get to work prepping for dinner which obviously requires wine, some Dutton Ranch Chardonnay.
To prep the bird I peel away the skin and rub it with herbed garlic butter, stuff the turkey with more herbs, apples, and cinnamon for aromatics. When it's ready, I wrap it in cheesecloth and put in the roasting pan for a long slow cook. My husband does the honors of carving the turkey for serving paired alongside our Bacigalupi Pinot Noir. The rest of the evening, we toast our blessings and share what each person is most thankful for on this day of gratitude."

Jordan Goldberg; Hospitality and Event Associate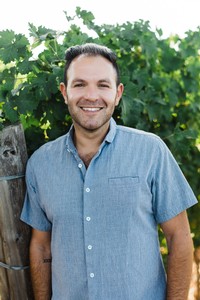 "Growing up as the son of a private chef and event coordinator definitely has its advantages - Thanksgiving being one of them. My mother, Janice Goldberg, has been creating culinary experiences for vintners and their guests for over 30 years in Napa Valley's wine country, even partnering with Eleven Eleven as our resident chef. I am sure you can imagine how decadent Thanksgiving is at the Goldberg residence, but forget the turkey! Every Thanksgiving we enjoy honey baked ham, mashed potatoes and, of course, pumpkin pie! It has also been a tradition of mine for the past few years to open up a magnum bottle of Dutton Ranch Chardonnay and Bacigalupi Pinot Noir - enough to share with everyone! Although they are both fantastic by themselves, both wines are impeccably food-friendly - especially for a Thanksgiving feast!"
Whatever your Thanksgiving traditions are, we hope you have a beautiful holiday filled with good health and happiness, paired with delicious food and wine. Cheers!
Comments
Commenting has been turned off.
We love to share our moments!
Sign-up for our Newsletter and be the first to learn about our new releases, upcoming events, winery news and more. The best way to keep in touch is to sign up.