February 27, 2020 | Ellie Anest
Philanthropic Endeavors: How We Make Our Moment
At Eleven Eleven Wines, our mission is to be more than a wine brand and tasting room. Our endeavor to better our community and help others goes beyond our winemaking efforts. We are fortunate to be able to give our time, and our wine, in order to promote the welfare of others. This is an integral part of our lives, even before Eleven Eleven was created.
All three partners believe in the importance of having a giving spirit. Carol and Ellie first met through a non-profit organization, Greek Orthodox Ladies Philoptochos Society, Inc., a philanthropic arm of the Greek Orthodox Church. Carol's generous spirit of giving to cancer research, scientific research, arts, and education has influenced both Ellie and Aurelien. As a pillar of our business, we decided that giving back is an integral building block of who we are.
We strive to have a well-thought-out social objective that goes beyond focusing on ourselves. Part of the Eleven Eleven culture and how we get our team involved is taking an interest in and participating in supporting our local community, in addition to larger national efforts. We're excited to share the organizations we currently support with you

Local Support

Napa Valley Vintners Non-Profit Trade Association
This association has been cultivating excellence since 1944 by inspiring its 550 members to consistently produce wines of the highest quality, to provide environmental leadership, and to care for this extraordinary place they call home. Through their industry advocacy and comprehensive member resources, they continuously work to be the voice of the Napa Valley wine industry for consumers, members of the wine trade, and media outlets around the globe.
Queen of the Valley Medical Center

Ellie has been part of the Queen of the Valley Foundation for the last four years and is currently a board member. This foundation raises funds for the Queen of the Valley Medical Center's equipment and facilities while increasing community awareness of the Medical Center's needs. It is an extension of supporting the community that gives back to so many. It's been a true delight to host events on behalf of this foundation at our Napa winery.

National Support

The V Foundation for Cancer Research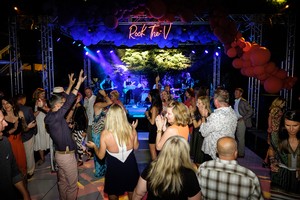 Hosted in the Napa Valley from August 6th - 8th, the Wine Celebration event raises money for cancer research. This foundation was founded by ESPN and legendary basketball coach, Jim Valvano, with one goal in mind: to achieve Victory Over Cancer®. Through advocacy, education, fundraising, and philanthropy, this foundation's event is something we're always very eager and grateful to participate in.
United States Tennis Association (USTA)

One of our founding partners, Aurelien Roulin, is an avid tennis player and fan of the sport. Through his love of tennis, we found it to be a natural fit to support an organization that is the leader in promoting and developing the sport's growth on every level in the United States.

In March, there are two other incredible philanthropic events we look forward to supporting.
Red, White & Snow
Taking place March 5th - 7th in Park City, Utah, Red, White & Snow is the National Ability Center's premier fundraiser. This culinary, wine, and ski festival is among the top in the country and continues to rise in popularity and recognition. The weekend-long event celebrates some of the nation's top chefs and finest vintners. The program offers a unique opportunity for culinary and wine connoisseurs, vintners, and snow sport enthusiasts from across the country to mingle in an extraordinary setting.
American Heart Association Ball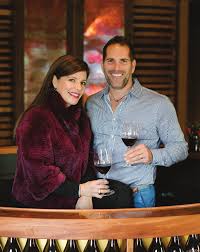 We were introduced to the American Heart Association (AHA) through Paula Kornell, who has been an integral team member of ours since 2012 and actively involved with the AHA for a number of years. This Annual Bay Area American Heart Association Ball is the premier American Heart Association fundraising event that is held on Friday, March 20 at the Four Seasons in San Francisco. The "Heart Ball" supporters help the AHA connect, innovate, influence, and invest in advancing efforts to change health outcomes as they relate to heart disease and stroke.
While it's easy to get caught up in the excitement of winemaking, as a company and community member we're adamant about extending beyond the winery to make a difference. We hope this inspires you to give back to your own community and Make Your Moment ™.
Comments
Commenting has been turned off.
We love to share our moments!
Sign-up for our Newsletter and be the first to learn about our new releases, upcoming events, winery news and more. The best way to keep in touch is to sign up.