April 1, 2020 | Ellie Anest
Eleven Eleven "Eat What You Watch" Series: Our Favorite Wine, Food, and Movie Pairings, Part 1
Right now, we're all spending a lot more time at home. We know it can feel daunting to plan meals every night, so we wanted to help! We love a good wine and food pairing here at Eleven Eleven, and one of our team's favorite cookbooks, Eat What You Watch, takes it one step further by adding a fitting movie to each pairing.

We thought it would be fun to take this unique opportunity to sift through this book and highlight our team's very own favorite combinations and encourage you to give them a try for a perfect evening spent at home. This will be a multi-part series where you can enjoy some light reading each week, and perhaps pick up a little inspiration for your next wine and food pairing along the way! First up is Holly, Manager, Hospitality & Wine Club.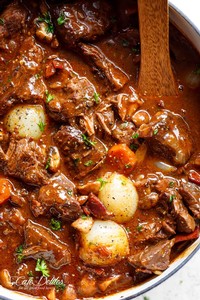 The pairing: Bacigalupi Pinot Noir and Boeuf Bourguignon
The movie: Julie and Julia
Julie Powell, of the movie Julie and Julia, is a food blogger determined to cook through the entirety of Julia Child's classic cookbook Mastering the Art of French Cooking in one year. The climax of this feat is her attempt at boeuf bourguignon, a dish so important and representative of the intricacies of traditional French cuisine that she decides to serve it to her first food critic.
What Holly has to say: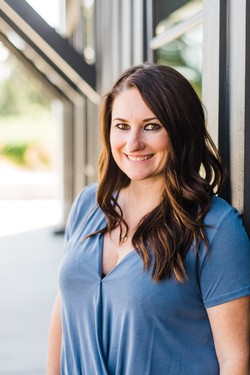 "I chose this dish because I absolutely love Julia Child and love creating anything she has made. We hosted a French-themed murder mystery dinner and cooked this dish for our guests. We served it with the 2017 Bacigalupi Pinot Noir because it
really brings out the soothing flavors of the dish. Everybody at the dinner agreed. This has become my favorite pairing when I want a relaxing evening inside."
Stay tuned for next week's installation of our "Eat What You Watch" series, where another team member will share their favorite pairing. We hope this inspires you to Make Your Moment® and research some new and fun pairings you haven't tried before. Share your creation with us on Instagram by tagging us @11.11.wines. Bon appétit!
Comments
Commenting has been turned off.
We love to share our moments!
Sign-up for our Newsletter and be the first to learn about our new releases, upcoming events, winery news and more. The best way to keep in touch is to sign up.